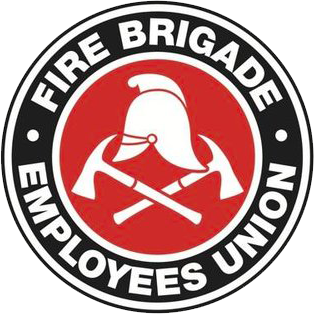 Strength in unity since 1910
RFS Code 2 No More
October 4, 2002
For almost as long as the now well out of date Memorandum of Understanding (MOU) with the Rural Fire Service has existed the Union has fielded a glut of calls from members deeply disturbed about the manner in which it, and the two fire services, operate.
From that MOU has evolved a number of other changes to the way FBEU members are being asked to work and the bogus service levels provided to an unaware public. These changes have flowed through in the form of Mutual Aid Agreements that are regularly approved by the NSWFB and RFS despite not meeting laid down guidelines. They continue to reduce protection to the public and blur the lines of accountability by surrounding the whole issue of adequate fire protection in a soft fuzzy focus of summer bushfire smoke.
Members are well aware of the Rural Fire Service's refusal to provide Code 7 and 8's and it's consistent attempts to avoid the accountability that befits a responsible fire service. The FBEU has participated in every committee, every manner of inquiry, every review and every forum to try to ensure that the public is not being endangered by these politically inspired changes to the way fire services work. Each and every time we have been rebuffed or told that no changes will result.
For far too long, the State Coroner has been ignored, the professional firefighters Union has been ignored, the leadership of theRFS remains out of control, lives, houses and property have been endangered, dangerous practices persist and before you know it we are back in the annual frenzy of another bushfire season where the bureaucrats use the circumstances to close down debate.
We are not seeking to challenge the volunteers. What we do seek to challenge is the highly paid commanders of the RFS. We will now begin to impose the accountability they have tried so hard to avoid.
All members are instructed that commencing from 0800 hours tomorrow morning the following will apply in relation to all joint responses with the RFS.
Upon NSWFB Communications notifying a responding NSWFB appliance of an RFS instruction to take a Code 2 FBEU members are to cease responding under lights and siren but continue to proceed to the address of the incident under normal road conditions. Communications Operators are to treat the appliance as unable to respond to a subsequent call but will retain the discretion to redirect that appliance to another incident as they deem fit.
Members are also asked to download and complete the RFS Response Form available athttp://fbeu.net/resources and return it to the Union Office.
More to come.
Darryl Snow 
President