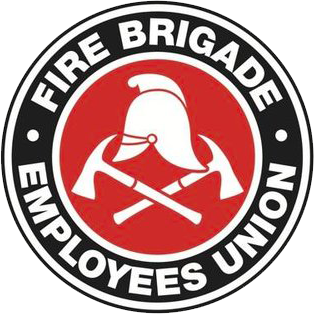 Strength in unity since 1910
UK: FBEU letter of support
November 15, 2002
"On behalf of the professional firefighters of NSW I convey our Union's full and unqualified support for the FBU's current struggle for wage justice and trade union rights."
15 November 2002
The General Secretary
Fire Brigades Union
Bradley House
68 Coombe Road
Kingston upon Thames
Surrey KT2 7 AE
Dear Comrade,
Re: Support from Professional Firefighters in New South Wales, Australia
On behalf of the professional firefighters of NSW I convey our Union's full and unqualified support for the FBU's current struggle for wage justice and trade union rights.
Be assured that FBEU members are taking great interest in this dispute. So too are our employers, the New South Wales Government, who have already adopted much of the 'Blairist' approach: attempting to malign and marginalise the Union whilst labelling its leadership as radicals and ratbags. No doubt, if Australia had its own Arthur Scargill then we'd be 'Scargillites' as well. (In using such a term, does this make Blair and his Cabinet 'Thatcherites'?)
Senior fire service managers here are already salivating over the inflammatory Bain Report, and it is clear to us that the success of our comrades in the United Kingdom will be a success to be shared by all unionised firefighters.
The FBEU remains available to lend our comrades in the FBU any and all possible assistance. It follows that you should not hesitate to contact us if there is anything you believe we could do to help.
In 1877 Ulysses S Grant said "Labour disgraces no man. Unfortunately you occasionally find men disgrace labour." A more apt assessment of the Blair Government you'd be hard pressed to find.
Yours in Solidarity,
Chris Read
State Secretary