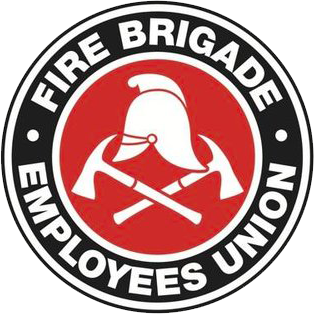 Strength in unity since 1910
Pop-Stars and media moths
December 19, 2002
The following article concerning the RFS Commissioner appeared in the Sydney Morning Herald's "Bushfires, Your safety guide" today, Thursday 19 December 2002.
The Commish
No-one has put their stamp on the face of the fighting bushfires more than Phil Koperberg. By Nick O'Malley
Phil Koperberg is our foul weather friend. The Rural Fire Service's Commissioner appears to on the radar when things are at their worst, when fire dances around Sydney and firefighters are stretched thin on the ground.
"I try not to get nervous, people don't like it when I get nervous," he told reporters earlier this month. He had just explained that fires were out of control along Sydney's northern fringe, among its southern suburbs, in the gullies and valleys of the Blue Mountains, on the Central Coast, north of Tamworth and in the Shoalhaven.
Grass fires were erupting across western Sydney. More than 80 fires. And it's true, he didn't appear nervous.
Koperberg commands the largest firefighting force in the world, 70,000 volunteers including almost 50,000 active firefighters. When fires mesh and grow and are declared a "Section 44 bushfire emergency" the RFS takes control of other agencies. Firefighters from State Forests, the National Parks and Wildlife Service and the professional forces of the NSW Fire Brigades (NSWFB) come under Koperberg's command. Koperberg became a volunteer firefighter in 1967, when as a young finance officer for Hardie's, the building materials supplier, he moved from Canberra to the Blue Mountains and joined the Springwood brigade.
"The turning point was 1968. I remember vividly on November 28, 1968", he says. "We lost three volunteers and three civilians and hundreds of homes were burnt. I thought 'here are all these people putting in so much effort and they're driving around in 1942 trucks, they don't have the training or the resources or the safety equipment.'"
Koperberg rose to become volunteer brigade captain, and in 1970 left his finance job to become fire control officer for the Blue Mountains.
"I looked after 23 brigades, and my income fell by half overnight" he says. "But I have loved the job since then.
In 1982 Koperberg moved to Macquarie Street as a policy analyst for then Emergency Services Minister, Peter Anderson. Three years later he took on his currant role, heading what is now known as the Rural Fire Service, determined to make it a single cohesive agency essentially a professional body of volunteers.
Since the devastating fires of 1994, RFS influence and wealth have soared. By the 1997 fires media was used to turning straight to Koperberg, and the RFS's smooth media machine, rather than to other agencies for comment and reports. Koperberg even became the face of the 1999 hail storms.
Last year the RFS took over direct employment of the state's fire officers, once on the payroll of local governments, almost doubling its paid workforce to more than 500 overnight – finally Koperberg had his single cohesive agency – and this year the NSW Government changed legislation to allow the RFS to enter property and forcibly remove fire hazards.
Not surprisingly, the parallel ascendancies of Phil Koperberg and the RFS have not gone without criticism.
Some of his most vocal critics are in the NSW Fire Brigade's Union. Its state secretary, Chris Read, describes Koperberg as "part politician, part pop-star" and accuses him "talking-up" fires to increase his power and influence.
The union's president scathingly described the RFS's formidable PR machine as "white-shirted media moths that flutter around everyone else's porch light". Senior members of other emergency services, who do not want to be named, say Koperberg's "pursuit of the limelight" during crises prevents them from getting important information out through the media.
Koperberg says the media is vital to the RFS's firefighting strategy, but acknowledges the criticism can sting. "I'm not building an empire, I just want the RFS to prevail. I do believe it is the right agency to be fighting these fires."
Shadow emergency services minister Andrew Stoner says that Koperberg has nailed his colours to the ALP mast.
Koperberg denies the claim, yet calls the Carr Government, and Emergency Services Minister Bob Debus in particular "visionary in [the} handling of bushfire policy".
Rumours of Koperberg standing for office with a view to ruling an emergency services super ministry have dogged him since 1994.
"One is flattered by the approach, but I really enjoy what I do," he says. "I beleive I can best serve the community from here.
Koperberg won't talk about family, though one son, Stephen, is a NSWFB officer at Glebe.
Asked if he ever gets angry at fire, Koperberg says no. "Firefighters feel frustration, not anger. Some of the older blokes still refer to it as the 'red steer' and that annoys me… it is not a living creature. I have no relationship with it."
Koperberg has just signed another five-year contract and, at 59 reckons the pressure of the job is not wearing him down.
"Sometimes you hear the five o'clock weather forecast [during a bushfire] and you think 'bloody hell, what are we going to do about that,' but that's just privately…then you get on with it."