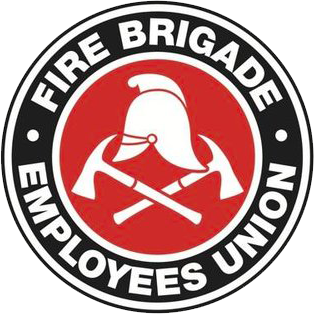 Strength in unity since 1910
Lowering flags: Commemorating Firefighters
February 11, 2003
The FBEU joins all trade unions in NSW in declaring today Unions Work for Peace Day.
From 0846 hours today members are asked to lower the flags at workplaces in memory of firefighters lost in New York and in the hope of peace.  It was at this time on September 11, 2001 that the first plane struck the WTC and within 90 minutes 343 firefighters were lost in an act of war. This symbolic act will also serve as a reminder to firefighters and the public that in an uncertain world the frontline defence in any war are firefighters.
During WW2 scores of firefighters were killed in London and throughout Europe. Chilling images of fire engines amongst the rubble of Hiroshima have appeared on the cover of the FBEU journal. If war goes ahead in Iraq thousands of firefighters will be killed in the first few hours of bombings.
Whilst peace has always been union business.
FBEU members and their families are invited to march with their Union on Sunday 16th. Members intending to do so should meet at the Union office, 267 Sussex Street at 11.00 am
Chris Read                                                                                                   
State Secretary
Daryl Snow
President