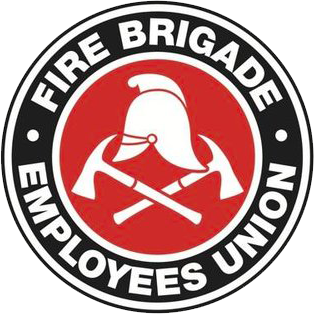 Strength in unity since 1910
May Day 2003
April 24, 2003
NOTE: The notice faxed to all stations yesterday indicated that the Sydney May Day celebrations are being held on Sunday 3rd May 2003. The correct date actually is Sunday 4th May, 2003.
The 2003 Sydney May Day celebrations are being held on Sunday, 4th May , and all FBEU members are again invited and encouraged to attend. FBEU T-shirts, a BBQ lunch and a few afternoon drinks will be provided for members and their families who come along for what everyone who's been agrees has become a great firies' day out
May Day is an opportunity to meet up with old work friends, meet other members and your elected officials, and to show the public, and the bosses that firies are Union and Proud.
As is usual, we will assemble at the Union Office from 1100 hours for the March commencing at 12 noon that proceeds from Hyde Park North to the Town Hall.
From there, we will retire to celebrate our hard fought win over D and D benefits and to reflect on how we have achieved something that no other workers have. More than ever before, you deserve a day out with your comrades.
Marches are also being held in Newcastle and Wollongong on Saturday May 2. Sub-Branch members should contact their Sub-Branch Secretary: Jim Martin (Newcastle) or Mark Paloff (Illawarra) for further details.