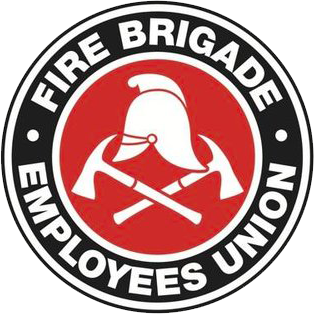 Strength in unity since 1910
SOPP dispute and voting reminder
May 1, 2003
Inside this notice:
SOPP Dispute
Union elections – Have you voted yet?
May Day Reminder
SOPP Dispute
The NSWFB isn't a bad employer? Proving otherwise, and fresh from our win over the Department in the IRC re Clause 29 comes this latest act of managerial bastardry.
Following Tuesday's Union notice advising SOPP candidates of their entitlements, the Department yesterday confirmed that management will reject all claims made under Clause 16 of the Award by members who sat today's SOPP Pre Entry Test. This, despite the fact that Clause 16 commences with the following sentence:
"The provisions of this Clause shall apply to employees who participate, with Departmental approval, in training programs, examinations or assessments conducted by, on behalf of, or approved by the Department."
It's hard to believe, but the Department is stupidly arguing that the SOPP's Entry Test isn't covered by Clause 16 because "it's only a test" (ie, not an "examination" or "assessment"). SOPP candidates are advised to claim their Award entitlements as per Tuesday's notice and to contact the Union immediately if your claim is rejected.
Union Elections – Have you voted yet?
A reminder that elections are currently under way for various positions on the Union's State Committee of Management, which is the governing, controlling, managing and policy making body of the Union (subject to General Meetings). If you have not already voted, then you must complete and post your ballot paper so that it reaches the Australian Electoral Commission (AEC) by next Wednesday 7th May.
Have your say. Unlike the Department, your Union is a democratic organisation and your participation in these elections is a vital part of our democratic processes.
The AEC has advised that a substantial number of ballot papers have been unable to be delivered due to incorrect addresses being supplied. If you have not yet received your ballot paper, you can obtain an Application for Ballot Material form by calling either the Union Office, or the AEC's Returning Officer directly on (02) 9375 6326.
May Day reminder
The notice to all stations on 23 April indicated that the Sydney May Day celebrations were being held on Sunday 3rd May 2003. The correct date is this Sunday 4th May. Members should assemble at the Union Office this Sunday between 1100-1130 hours.
Chris Read
State Secretary