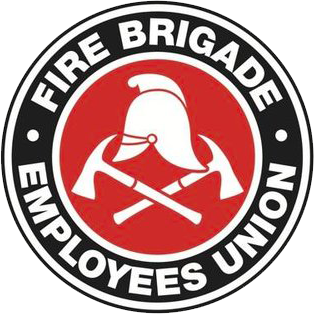 Strength in unity since 1910
Award dispute update #13
May 11, 2004
Progress made on backpay dispute, bans to be lifted
The dispute returned to the Industrial Relations Commission (IRC) today following yesterday's threat by the Union to escalate the current bans. Full copies of the most recent correspondence both to and from the Department are now available on the Union's website.
Not surprisingly, today's proceedings saw the Department arguing that the IRC should direct the Union to lift its bans – and do no more. The Union chose to focus instead on the core cause of this dispute, which was (and is) the Government's attempt to hold every firefighter to ransom by reneging on the previous agreement for backpay. We also successfully argued that the Government was treating firefighters differently to teachers by refusing us an interim wage rise pending the outcome of our Special Case. The IRC accepted that the Government had indeed supported the teachers' application for an interim increase only five months earlier.
The proceedings then turned to an interesting and extended exchange about the Union's claim for an interim wage increase, which the IRC's Deputy President Grayson appeared to view as a reasonable proposition. The Department's barrister was left to argue, as had Commissioner Mullins the Friday before, that their instructions from Government were to say NO, end of story. It was a belligerent position which found little favour with the IRC.
The bottom line from today is that the IRC did not issue the direction sought by the Department after the Union gave an undertaking to defer its threat of escalated bans. The IRC did, however, repeat its earlier recommendation that the Union's current bans should be lifted. More important, from our view, is that the IRC also sought and gained an undertaking from the Department that it would return to the Government to seek a fresh set of instructions regarding the Union's demand for an interim wage rise, backdated to the expiration of the last Awards.
The Department has since contacted the Union office to advise that a Government response was expected by tomorrow (ie Wednesday) afternoon. In view of that commitment, the State Committee's cautious optimism with regard to today's IRC proceedings and the IRC's re-stated recommendation that we should do so, members are hereby instructed that the administrative bans and limitations in force since midnight, 1 May 2004 are to be lifted on and from 0800 hours tomorrow, Wednesday 12 May. Members are reminded that there is to be no "catch-up" work undertaken for duties not performed since 1 May as a result these bans.
A further update will be issued upon receipt of the Government's response tomorrow. Stay tuned, and Stay United!
Chris Read
State Secretary
Tuesday 11th May, 2004