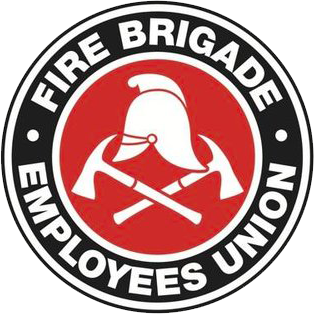 Strength in unity since 1910
Award dispute update #14, and more
May 14, 2004
Inside this notice:
Award dispute update #14
PSTP mothballing confirmed
Correction re member initiated SGM agenda items
2004 Inspectors Promotional Program
Award Dispute Update #14
Further to last Tuesday's update, the Department did return to the Government to seek a fresh set of instructions regarding the Union's demand for an interim wage rise, backdated to the expiration of the last Awards. It was hoped that the Government would make a settlement offer to the Union today, however delays between the many arms of the octopus that is your employer (ie, the Department, the Public Employment Office and Treasury, to name but a few) meant that a concrete agreement is not now expected until early next week.
It would be premature to discuss these latest developments prior to receiving confirmation of the Government's agreement. However, negotiations with the Department are scheduled to resume on Monday, and a concrete position is expected from the Government prior to a report back to the IRC next Wednesday. Notice of SGM details for members to vote on this negotiated settlement are expected to follow very shortly thereafter.
PSTP mothballing confirmed
Back on 16 April we reported that the Department had been forced to place the first two Public Safety Training Package (PSTP) units on hold pending further consultation and agreement with the Union. That notice went on to advise that "the Award is repeatedly clear in that any change to the current system of competency based training and assessment can only come about with the Union's agreement".
Several members have since contacted the Union office to ask if all PSTP units had been put on hold, or only those two. The answer is that there is no agreement for the introduction of the PSTP, either in whole or in part, and that members should not complete or be assessed on anypart of PSTP until further notice. The pre-existing AFC modules remain current.
Correction re member-initiated SGM agenda items
It was also reported back on 16 April that a member-sponsored motion to rescind the 2002 AGM resolution to amend Clause 28 (Transfer Registers) would be placed on the next SGM agenda. It won't be. The State Committee meeting of 30 April relied upon Rule 11, which requires that 50 or more members sign such motions, to rule that rescission motion (which had been signed by only 5 members) out.
2004 Inspectors Promotional Program
Several members recently contacted the Union following the Department's too clever by half application of its policy of only allowing marks to be carried over from one Pre-Entry Test (PET) to the next if that next PET is held within 12 months of the first. Coincidentally, or conveniently, the Department scheduled this year's Inspectors' PET 12 months and 3 weeks after the last PET, thereby voiding members' opportunity to carry over their previous marks.
Members are advised that following strong representations from the Union, the Department has now reversed its position and will allow members who sat the last IPP Pre-Entry Test to carry over their marks for this year's Pre-Entry Test if they choose to.
Chris Read
State Secretary
Friday 14th May, 2004