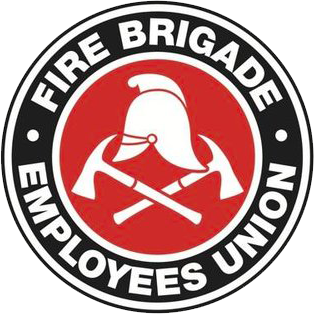 Strength in unity since 1910
June 2004 SGM details
June 5, 2004
Please note the change of venue for the Sydney SGM from that advised in the notice faxed to Stations on Thursday 3 June. Trades Hall is unavailable due to extensive renovations, and the City of Sydney RSL auditorium was double-booked. The new Sydney venue will be the Tom Mann Theatre in the AMWU building on Chalmers Street, Surry Hills (opposite Prince Alfred Park). Members arriving by train should take the eastern exit from the Devonshire Street tunnel and turn right – it's a 2 minutes walk from there.
Newcastle
The Newcastle Sub-Branch will meet at Cardiff Workers Club commencing 1000 hours on Monday 7 June.
Illawarra
The Illawarra Sub-Branch will meet at No. 503 Station, Wollongong commencing 1800 hours on Monday 7 June.
Sydney West
A combined South-West Sydney and North-West Sydney Sub-Branch meeting will be held at No. 97 Station, Huntingwood commencing 1000 hours on Tuesday 8 June.
Central Coast
The Central Coast Sub-Branch will meet at No. 351 Station, Bateau Bay commencing 1900 hours on Tuesday 8 June.
Sydney SGM
The central Sydney SGM will be held at the Tom Mann Threatre (AMWU building) on Chalmers Street, Surry Hills commencing 1000 hours on Wednesday 9 June.
Country
Combined Country/Retained Sub-Branch meetings may be held locally at any Fire Station situated outside of the Greater Sydney, Newcastle, Central Coast and Illawarra areas prior to Wednesday 9 June, provided that:
a) notice of intention to hold a local meeting has been given to the State Secretary by no later than 3pm Monday 7 June; and
b) a quorum of at least 7 financial Union members will be physically present for the duration of each meeting; and
c) the vote from each meeting is forwarded to the State Secretary prior to 9am Wednesday 9 June in order to be added to the total AGM vote.
---
AGENDA
1. Open
2. Apologies.
3. Secretary's Report.
4. Questions on notice
a) Debate and voting on a State Committee of Management proposal for new 1 year Permanent and Retained awards.
"That the proposed 2004 Permanent and Retained Awards, as reported to and tabled at this meeting, be received, noted and endorsed, and that the State Secretary be authorised to now arrange for the making of those Awards by the Industrial Relations Commission of NSW."
State Committee of Management recommendation: SUPPORT
b) Debate and voting on a rank and file petition for the establishment of a "Junior Officers' Sub-Branch".
State Committee of Management recommendation: REJECT
(Note: The State Committee resolved on 13 February 2004 as follows:
"That the petition signed by some one hundred members of various ranks calling for the establishment of a Station Officers' Sub-Branch be received, that the question be placed on the agenda of the next Special General Meeting pursuant to Rule 11(2), and that the State Committee's recommendation to members on that question be to reject it on the grounds that it is considered unnecessary, impractical, potentially divisive and probably counter-productive to the interests of Station Officer members given the precedent which exists to prevent membership of more than one Sub-Branch, which would therefore deny Station Officer members the ability to contest or hold any more than that one Sub-Branch Secretary's position.")
5. Close.
Chris Read
State Secretary