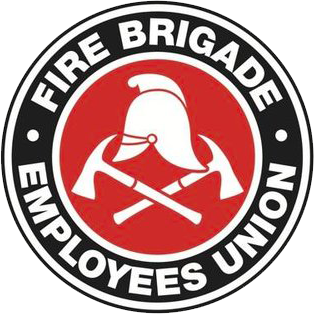 Strength in unity since 1910
2005 Awards endorsed and My resignation
February 25, 2005
Inside this notice:
2005 Awards endorsed
My resignation…
2005 Awards endorsed
This week's round of meetings that concluded yesterday with the Sydney SGM saw 4 out of 5 attending members supporting the State Committee's recommendation to accept new permanent and retained consent Awards. As detailed in previous notices, the new 2005 Awards will deliver 12% increases in all wages and allowances within 24 months, and will conclude in February/March 2008. Aside from some minor improvements to members' leave entitlements, there will be no further variations and – significantly – no other trade-offs, extra duties, new work practices or any other form of so-called "productivity" offset.
4% pa should be considered a solid result given the many uncertainties and threats present in the current industrial environment. We've certainly come a long way from Commissioner Mullins' lectures of late 2003/early 2004 when there was apparently no way known that anything above 3% pa was ever going to be possible unless we agreed to the additional component being funded by a corresponding loss of conditions (or what he referred to as "'hard dollar' cost offsets").
Arrangements are now underway for the withdrawal of our Special Case application and the making of both Awards by the IRC. The first 4% increase is expected to appear in permanent members' pays on 17 March, and for retained members in your April payment.
My resignation…
… officially takes effect upon the conclusion of my leave at 1700 hrs today, whereupon Comrade Craig Harris assumes the office of State Secretary for the remainder of the 2003-06 term. Craig has my very best wishes and my full support along with, I am sure, that of the entire Union membership.
As was reported in the Union notice of 9 December 2004, I took the difficult decision to step down late last year after it became obvious that I could not continue in the demanding role of State Secretary without either my young family or my Union (and quite possibly both) suffering. That being said, I am grateful for the State Committee's offer of employment as an Industrial Officer and for the opportunity to continue to serve the FBEU. After almost 11 years off the trucks, I'm also looking forward to being able to return to the Brigades for a month here and there in my other long-forgotten guise as 6606 Senior Firefighter Read.
I am proud of our Union's many and varied achievements over the preceding decade, both industrial and political. There are simply far too many to list here, although the huge strides made on behalf of retained members readily spring to mind. The abolition of separate fire call and drill rates was a watershed, as was the provision of a 2nd set of PPE for all, the doubling of the monthly retainers and the advent of penalty rates. 'The '97 Award's country staffing program has led to scores of new permanent jobs, and then there was 2003's landmark D&D Award, our French nuclear bans in '95, the first use of relieving bans in '96 and the '98 waterfront dispute where the FBEU punched well above its weight (again). Union membership has risen from 4,200 members in 1994 to over 5,700 today.
It was an honour and privilege to be elected your leader in May 1994, 1997, 2000 and again in 2003. It was also an incredibly heavy responsibility. My sincere thanks go to all members and officials, both past and present, for your trust and support. I also thank the Union's staff for the invaluable assistance and advice rendered to me (and literally thousands of members) since 1994 – without you a difficult job would have quickly become impossible.
Remember comrades that nobody (and I mean nobody) can defeat firefighters except firefighters ourselves. You can't simply leave it to others to make the effort on your behalf – get active, strike up debates in your station, come to Union meetings, check the Union's website and above all,
STAY UNITED!
Chris Read
State Secretary