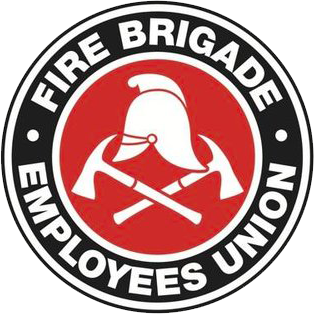 Strength in unity since 1910
Media Release: Alexandria aerial appliance
March 13, 2005
Carr Govt to cut high-rise service – Firefighters threaten action tomorrow
The Fire Brigade Employees' Union (FBEU) today slammed the Carr Government's decision to scrap the Alexandria Fire Station's high-rise (ie "cherry picker") fire/rescue appliance as irresponsible and dangerous.
Despite its pivotal role in the massive firefighting operation at Friday's Brescia furniture factory fire at Ashfield, the 31 metre aerial appliance is set to be decommissioned tomorrow, Monday 14 March. Ironically, it was the outbreak of the fire that morning which prevented the scheduled scrapping of the appliance later that day.
The Union considers the removal all the more serious given the explosion of high-rise developments, and the corresponding influx of new residents in the South Sydney area.
The FBEU's State Secretary, Craig Harris, today warned that lives would be at risk if Minister Tony Kelly did not step in and override this reckless decision.
"Friday's Brescia incident simply reinforces the fact that this appliance is needed, and must remain," said Mr Harris.
"The Carr Government is placing the cost of a new fire engine and 10 existing firefighter jobs above the safety of inner city residents and workers,"
"We support the Minister's decision to upgrade services at Hornsby, but not at the expense of the existing resource at Alexandria."
The Union has warned the Government that it will respond with hard-hitting industrial bans, and the possibility of stoppages, if management follows through with its intention to decommission the appliance.
Craig Harris
State Secretary