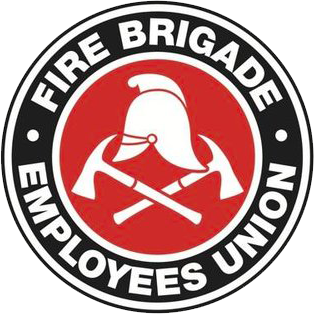 Strength in unity since 1910
Union bans effective immediately
March 14, 2005
Today the Carr Government unilaterally removed a major component of South Sydney's fire protection, namely the Hydraulic Platform at No.13 Station Alexandria together with a staffing component of two firefighters. According to the Department, this vital resource was removed so as to provide the Upper North Shore / Hornsby Area with aerial protection. Whilst the leafy environs of Sydney's north need an aerial, so do the densely populated urban areas of Redfern, Alexandria etc. It is perverse that a Labor Government would rob areas of existing vital fire protection, so as to protect more affluent areas elsewhere (is Bob Carr Robin Hood in reverse?).
 Put simply, this platform was integral to the safety of the many thousands of people who live within the Alexandria area and the suburbs surrounding. The massive influx of new residents, high-rise residential towers, large commercial districts, retail shopping malls and the fact that this area will continue to grow into the future, contradicts the removal of a vital piece of firefighting equipment that has efficiently serviced this area for over 20 years. 
 The Union condemns this reckless stripping of community assets by the Carr Government and views the removal of Alexandria's aerial as a continuing depletion of basic emergency service infrastructure. We cannot accept the community being placed at risk under a guise of acceptable risk or budgetary expedience. What makes it worse is the spineless compliance by senior management to this Government's cost cutting agenda.
 All members are therefore instructed that the following bans are to be immediately implemented upon receipt of this notice. Should a station be reduced to less than its minimum staffing level as a result of these bans, the station is to remain offline until minimum staffing levels are restored. These bans are to remain in place until lifted by the State Secretary by way of a notice:
Relieving bans:  No member is to perform any relieving, stand-bys or out-duties. Members are to return to and remain at their base station, save for GSA based members who are currently relieving out of the GSA, who may remain at their present location. Members are not to change platoons to fill known or unknown absences, and members who act as 'Z men' are to remain at their base station on the platoon they are currently working throughout.
 Administrative bans:
 Members are instructed that no paperwork or administrative duties are to be undertaken (including fire reports, BRIMS, PIP's, CARS, FANS, etc.) other than for firefighter pay or leave related matters. Further, no member is to participate in any Station Forum.
 Executive Officer bans:
Executive officer members are instructed not to produce any ministerials, attend station openings or similar Brigades' functions, conduct disciplinary inquiries, participate in Personal Development Plans; prepare business plans; Participate as a committee member in staff selection interviews (other than for NSWFB uniformed positions; work on any Service Level Agreements; work on Mutual Aid Agreements or other inter-agency activities (excluding District Bushfire Management Committees in own area).
Craig Harris
State Secretary