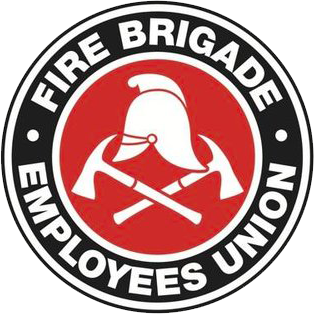 Strength in unity since 1910
Rough Justice
June 20, 2005
Five months on, senior management last Friday finally recommended that a Senior Firefighter based at Maroubra be sacked for taking civilians on the pumper on a short drive without the approval of the Commissioner and leaving the station without the express permission of the Station Officer. The firefighter in question was not joyriding with friends, nor was he out buying pizzas. He was (according to the evidence before the Inquiry) familiarising a friend who was in the process of applying to join the Brigades (and who was subsequently recruited) with brigade operations. At all times he remained in radio contact (both R/T and tranceiver) and kept Comms fully informed of his status. The use of the pumper in this way did not threaten any life or property – the station did get called to an AFA outside of their area and was on the fireground within the recommended response time. Certainly the member's relieving station officer did not consider the matter life threatening – he took two hours to report the minor breach to management. Unbelievably, the Department is also threatening to charge the two other firefighters on shift at Maroubra and the crew's usual SO (who was not even on shift the night in question!).
Why has the Department acted in such a heavy handed way? This sacking is part of the Department's broader agenda of "carpeting" and getting tough on firefighters. The Senior Firefighter at Maroubra is a pawn in the Departments's new approach to discipline. The Department has chosen to make an example of our member irrespective of the impact of his actions or the penalties that the Department has recently applied to significantly more serious breaches of discipline. The Department and the Government are also pandering to the press that had judged our member based on false information provided by an "anonymous firefighter".
The Union has been involved in discussions with the Department over this matter from the time of suspension and has given the Department ample opportunities to sensibly resolve this issue by a fair and just means. Unfortunately our member has been subjected to trial by media, something the Union cannot and will not accept.
The Union will fight to keep our member employed. This issue is not about bad pizza eating firies in the Eastern Suburbs. It is about whether firefighters as a collective will accept over the top bullying by Departmental management. Whether we accept that a firefighter should be sacked for a minor error of judgment as opposed to being cautioned or reprimanded. Whether we will accept a slide back into the bad old days of "punishing" discipline and lightning raids on stations by senior management.
Craig Harris
State Secretary
Monday, 20 June, 2005