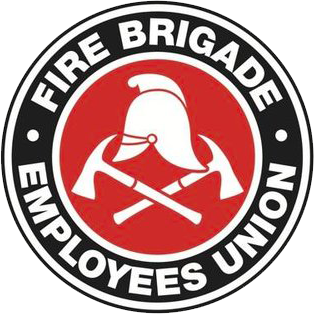 Strength in unity since 1910
"Your Rights At Work" – Statewide Meetings this Friday
June 24, 2005
Members who attended the SGM's would be well aware of the tough fight ahead to defend our conditions and rights at work and the draconian legislation that proposes to destroy all that we have previously fought for, and leave the next generation of working Australians worse off than ourselves.
At the Sydney SGM, UnionsNSW Secretary John Robertson, United Firefighter's Union National Executive Leigh Hubbard and New Zealand Professional Firefighter's Union Secretary Derek Best all spoke of the IR changes which will see an attack on the 10/14 roster, minimum crewing, penalty rates, hours of work, OH&S and our award conditions, when John Howard's IR changes get up. Videos of these speeches will be forwarded by the Union to all stations to educate members.
Derek Best described how, during the 1990's, all firefighter in New Zealand were sacked, with new 'discount rate' recruits hired on a 56 hour roster and forced to sign an inferior agreement not more than 4 pages long. Compare this to our 93 page award and you decide what a devastating effect this legislation had, with firefighters having no pay increase for 10 years as they fought to protect their rights at work.
As part of the National Week of Action, beginning on Monday 27 June, the Union encourages all members to change their station Community Notice Board to read – "Firefighters – fighting for 'Your Rights at Work'". Truck posters, Union flags, and more information has been circulated to many stations already with more to come. Be visible for the week and educate the public to the threats facing them and their families. Call the Union office early Monday 27 June if you're passionate about these proposed unfair changes and we'll get some material to you as soon as possible.
Also, take the time to attend one of the many venues where workers will be meeting to protest their opposition to these changes on July 1. This meeting is not just for FBEU members, but for all workers and their families to stand up for our rights at work.
These are not scare tactics, but the future under any Government run by back room corporate puppeteers who pull the political strings for profit hungry and, morally and socially devoid multinationals. When will we stop these parasites stealing from workers to feed their habitual cravings for more wealth and power?
Meetings are being held at the following locations, all to commence at 8:30am Friday July 1.
Craig Harris
State Secretary
Friday, 24 June, 2005
---
Mass Sky Channel Broadcast Venues
Sydney
Bankstown – Bankstown District Sports Club
Baulkham Hills – Bull and Bush Hotel Windsor
Belmore – Canterbury – Bankstown Leagues Club
Blacktown – Blacktown RSL
Burwood – Burwood RSL Club
Campbelltown – Campbelltown RSL Club
Canley Heights – RSL & Sports Club
Castle Hill – Castle Hill Tavern
Chester Hill – Chester Hill RSL Club
Coogee – Coogee – Randwick RSL
Drummoyne – Drummoyne RSL
Forestville – Forestville RSL Club
Gymea – Sutherland District Trade Union Club
Harbord – Harbord Diggers Memorial Club
Helensburgh – Helensburgh Workmen's Club
Hornsby – Hornsby RSL Club
Kingsford – South Sydney Junior Leagues Club
Kogarah – Kogarah RSL Club
Liverpool – Liverpool Catholic Club
Mt Prichard – Mounties Mt Prichard Community Club
Newport – The Arms Hotel, Sunset Bar
Parramatta – Parramatta Leagues Club
Parramatta – Parramatta RSL
Penrith – Penrith RSL
Petersham – Town Hall
Picton – Picton Bowling Club
Richmond – Richmond Club
Rooty Hill – Rooty Hill RSL Club
Ryde – Ryde – Eastwood Leagues Club
Smithfield – Leo McCarthy Memorial RSL
Stanmore – Cyprus Community Club
Sydney – City of Sydney RSL Club
Sydney – Town Hall
Willoughby – Willoughby Club
Windsor – Windsor RSL
Wollongong
Bomaderry – Bomaderry Bowling Club
Wollongong – Steelers Football Club
Newcastle
Aberdeen – Aberdeen Bowling Club
Belmont – Belmont 16′ Sailing Club
Cardiff – Cardiff Panthers
Cessnock – Cessnock Rugby Leagues Club
Greta – Greta Worker's Club
Kurri Kurri – Kurri Kurri Bowling Club
Mayfield – Mayfield Ex Services Club
Newcastle – Panthers Club
Raymond Terrace – Junction Inn Hotel
Tea Gardens – Tea Gardens Hotel
Toronto – Toronto RSL Club
Wallsend – Wallsend RSL Club
West Wallsend – West Wallsend Workers Club
Central Coast
Gosford – Gosford Race Club
Morisset – Lake Macquarie Hotel
Woy Woy – Woy Woy Rugby Leagues Club
Wyong – Wyong RSL Club
The Entrance – The Entrance Leagues Club
Toukley – Toukley Bowling Club
Blue Mountains
Blaxland – New Lapstone Hotel
Katoomba – Katoomba RSL
Katoomba – Gearin Hotel
Lithgow – Lithgow Workmen's Club
Northern NSW
Ballina – Shaws Bay Hotel
Bellingen – Federal Hotel
Beresfield – Beresfield Bowling Club
Bonalbo – Tabulan Hotel
Bowraville – Bowraville Ex Services
Brunswick Heads – Brunswick Heads Hotel
Bulahdelah – Plough Inn Hotel
Byron Bay – Byron Bay Beach Hotel
Casino – Casino RSL Club
Caves Beach – Caves Beach Hotel/Motel
Coffs Harbour – Coffs Harbour Catholic Club
Condoblin – Condoblin RSL Club
Crescent Head – Crescent Head Country
Denman – Royal Hotel
Dorrigo – Dorrigo Hotel
Dungog – Dungog RSL Club
Evans Head – Illawarra Hotel
Foster – Foster/Tuncurry Memorial Services
Gloucester – Avon Valley Inn
Kempsey – Kempsey Heights bowling Club
Kyogle – Commercial Hotel
Lake Munmorah – Lake Munmorah United Bowling Club
Laurieton – Laurieton United Servicemen's Club
Lemon Tree Passage – Lemon Tree Passage Bowling Club
Lismore – Lismore Worker's Club
Maclean – Clarence Hotel
Maitland – East Maitland Bowling Club
Medowie – Bull n Bush Hotel
Merriwa – Merriwa RSL Club
Murwillumbah – Murwillumbah Hotel
Muswellbrook – Muswellbrook Race Club
Nabiac – Nabiac Hotel
Nambucca Heads – Nambucca Heads RSL Club
Port Macquarie – Port Macquarie Bowling Club
Scone – Scone Golf Club
Scotts Head – Scotts Head Bowling Club
Singleton – Singleton Bowling Club
Smithtown – Riverview Hotel
South Grafton – South Grafton Ex Services Club
South West Rocks – South West Rocks Country Club
Stockton – Stockton RSL and Citizen's Club
Taree – Taree Leagues Club
Tweed Heads – Coolangatta/Tweed Golf Club
Wauchope – Wauchope RSL Club
Wingham – Australian Hotel
Woolgoolga – Woolgoolga Bowling Club
Southern NSW
Albury – Albury Commercial Club
Barham – Barham & District Ex Services Club
Batemans Bay – Mariners Lodge
Batlow – Batlow Hotel
Bega – Bega RSL Club
Bermagui – Bermagui country Club
Binalong – Binalong Hotel
Bombala – Bombala RSL Club
Braidwood – Braidwood Servicemen's Club
Canberra – National Press Club
Cooma – Cooma Ex Services Club (Back Entrance – ring bell)
Corowa – Corowa RSL Club
Crookwell – Crookwell Hotel
Culcairn – Culcairn Hotel
Dareton – Coomealla Memorial Sporting Club
Deniliquin – Deniliquin RSL Club
Eden – Eden Fisherman's Club
Finley – Finley RSL Club
Forbes – Forbes Sports & Recreation Club
Goulburn – Goulburn Workers Club
Grenfell – Exchange Hotel
Gundagai – Gundagai Districts Services Club
Harden – Royal Hotel
Huskinsson – Huskinsson RSL
Jindabyne – Lake Jindabyne Hotel
Kiama – Kiama Group Sevens Leagues Club
Lockhart – Commercial Hotel
Merimbula – Merimbula RSL Club
Mittagong – Mittagong RSL
Moama – Border Inn Hotel
Mollymook – Mollymook Golf Club
Moruya – Adelaide Hotel
Moss Vale – Moss Vale Services
Narooma – O'Briens Hotel
Queanbeyan – Queanbeyan Tigers Club
Sussex Inlet – Sussex Inlet RSL Club
Tumbarumba – Tumbramba Bowling Club
Tumut – Commercial Hotel
Western NSW
Armidale – Armidale City Bowling Club
Balranald – Balranald Ex Services Club
Baradine – Tattersalls Hotel – Outback Inn
Barraba – Commercial Hotel
Bathurst – Dudley Hotel
Bingara – Sportsman Hotel
Blayney – Blayney Bowling Club
Boggabri – Royal Hotel
Bourke – Bourke Bowling Club
Broken Hill – Musicians Club Broken Hill
Camden – Camden Sports Club
Cobar – Cobar Bowling and Golf Club
Coleambally – Brolga Hotel/Motel
Collarenbri – Tattersalls Hotel
Coolah – Coolah Valley Hotel
Coolamon – Royal Tavern Hotel
Coonabarabran – Imperial Hotel
Coonamble – Terminus Hotel
Cootamundra – Cootamundra Ex Serviceman's
Dubbo – West Dubbo Bowling Club
Dunedoo – Dunedoo Hotel
Emmaville – Club Hotel
Emu Plains – Emu Plains Sporting Club
Fairfield – Mounties Bowling Club
Gilgandra – Royal Hotel
Glen Innes – Railway Tavern
Grenfell – Exchange Hotel
Griffith – Griffith Ex-Servicemen's
Gulgong – Centennial Hotel
Gunnedah – Gunnedah Services Club
Hay – Crown Hotel/Motel
Hillston – Tattersalls Hotel
Inverell – Inverell Returned Services Club
Junee – Junee Ex Services Club
Kandos – Kandos RSL Club
Lake Cargelligo – Commercial Hotel
Leeton – Leeton Soldiers Club
Lightning Ridge – Lightning Ridge Bowling Club
Manilla – Manilla RSL and Ex Servicemen's Club
Menindee – Albermarle Hotel
Merrylands – Club Merrylands
Moree – Moree Services Club
Mudgee – Mudgee Soldiers Club
Mungindi – Jolly Swagman Hotel
Narrabri – Tattersals Hotel
Narrandera – Charles Sturt Hotel
Narromine – Narromine United Services Club
Nyngan – Nyngan RSL Club
Oberon – Royal Hotel
Orange – Ophir Hotel
Parkes – Parkes Leagues Club
Portland – Coronation Hotel
Quirindi – Quirindi RSL Club
Springwood – The Royal Hotel
Tamworth – The Southgate Inn
Temora – Temora Ex Services Memorial Club
Tenterfield – Royal Hotel
Trangie – Imperial Hotel
Trundle – Trundle Services and Citizens Club
Uralla – Thunderbolt Inn
Wagga Wagga – Riverina Australian Rules Football Club
Walcha – Commercial Hotel
Walgett – Walgett RSL Club
Warialda – Commercial Tavern
Warren – Warren United Services Club
Wee Waa – Imperial Hotel
Wellington – Wellington Soldiers Club
Werris Creek – Commercial Hotel
West Wyalong – West Wyalong Services Club
Wilcannia – Wilcannia Golf Club
Yass – Australian Hotel
Young – Young Services and Citizens Club