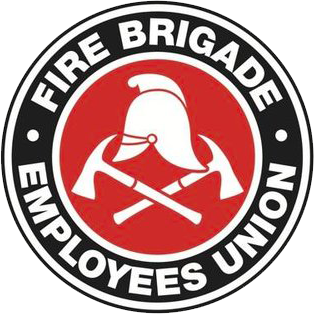 Strength in unity since 1910
General Notice – November 2005
November 11, 2005
Inside this notice:
Reminder – Your Rights at Work Meeting
Canberra Bus Trip
SOPP candidate's entitlements
Additional public holidays
Update – Current Union Bans
REMINDER – Your Rights at Work Meeting
Tuesday 15th November 9am
The Union urges all members rostered off, particularly from B and D platoon to attend their local meetings. The more members who attend and stand united the more successful the meetings will be. There are venues across the state – to find the closest to you check the FBEU website.
Provisions have also been made for members on duty to attend. On shift members attending the Belmore Park rally at Central please notify the Union Office of your attendance to assist in the marshalling of appliances.
Members wishing to meet at the Union office prior to the rally should be there by 8:15am; alternatively members can meet at Belmore Park.
Canberra Bus Trip
In light of the above, some members took time out of their days off to join the fight to protect our wages and conditions. On the 14 September, 25 members joined firefighters from Qld and Victoria, nurses and paramedics at an emergency services rally in Canberra. Also present was Opposition Leader Kim Beazley and ACTU President Sharan Burrows.
The day included a rally on the lawn of Parliament House, a number of meetings with MP's and a visit to parliamentary Question Time. Members certainly gained attention in the House of Representatives with Labor MP's asking questions on their behalf and acknowledging them in the house during question time. The Union thanks the members who attended for their time and their commitment to the fight against the Government's attacks on the working rights of Australians.
SOPP candidates' entitlements
Members sitting the SOPP exams on Thursday 17 November 2005 are entitled to the relevant provisions of Clause 16 of the Crown Employees (NSW Fire Brigades Firefighting Staff) Award 2005.
Those members rostered for duty on the night shift prior to the day of the exams (ie Wednesday 16 November 2005) will be granted paid leave from 10pm to 8am.
Members who are rostered off duty on the day of the exam are entitled to choose to either be paid at overtime rates or be credited with consolidated leave calculated at overtime rates for the time spent attending the exams – cl16.10.2.
Members who are on annual or long service leave may choose to be re-credited with the appropriate leave or be credited with consolidated leave for the time spent attending the exams – cl16.10.1
Time spent attending the examination is time worked. Therefore the provisions of cl9.9 (requiring an eight hour break) apply, in conjunction with cl 16.11 – those members who are rostered for night shift on the day of the exam should stand -off until they have had an 8 hour break from the conclusion of the final exam they attend. For example, if you finish an exam at 4pm and are rostered to start at 6pm that same day, you should stand-off until 12 midnight, without loss of pay.
If your travelling time to and from the exam venue exceeds two hours each way, or if the return distance from your residence to the venue exceeds 175kms, you are entitled to either be provided accommodation by the Department, or to the accommodation allowance prescribed by cl26.4.1.
Meal allowances, excess fares and travelling time may also be payable in line with cl26 – Travelling Compensation.
If any of these entitlements are not met by the Department you should contact the Union office.
Additional Public Holidays
As per Award Clause 6.4 all permanent firefighters will be credited with an additional 8 hrs consolidated leave for the additional gazetted public holiday over the '05 Christmas.
Update – Current Union Bans
Sick Leave Management Protocol – The Sick Leave Management Protocol contained within NSWFB Standing Orders remains banned, and no Union member is to help administer or otherwise participate in that protocol until further notice.
Vehicle Inspection Check Sheets – Members are not to participate in the trial of this new reporting system until notified otherwise by the Union.
False Alarm Notification (FAN) forms – Members are not to order, complete or issue FAN forms until notified otherwise by the Union.
Hand-held Computers – Members are not to participate in or assist in the use of this equipment until notified otherwise by the Union.
Permanent stand-bys – Permanent members are reminded that stand-bys have been banned by the Union, effective 6 July 2004 and that with the exception of dedicated relievers, each and every movement from your base station to another station/location since that date is to be regarded and counted as an out-duty.
BRIMS – The Bushfire Risk Information Management System (BRIMS) remains banned, effective 6 July 2004, and is therefore not to be used or accessed by any member until further notice.
Recycled Water – The Union stands by its ban on the use of Recycled Water, except to save life, until guarantees are given about firefighter safety.
Electronic PIP Trial – The Electronic PIP Trial remains banned.
MSA Orion Gas Detectors – The roll out of MSA Orion Gas Detectors as new inventory to stations has yet to be agreed.
Craig Harris
State Secretary