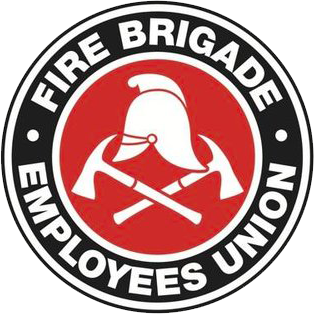 Strength in unity since 1910
Union wins FL4 payrises (again!)
March 17, 2006
Relieving bans lifted at 1800 hours today
After almost 48 hours of statewide relieving bans and 12 hours of conciliation in the Industrial Relations Commission, terms for the settlement of our PSTP (Stage 1) dispute were finally agreed late this afternoon. 
Before I detail the outcome, I first need to correct the misinformation circulated by Commissioner Mullins yesterday. The Commissioner failed to mention that the parties had been negotiating for a fortnight on the matter before the Union issued its deadline on Wednesday afternoon. Frankly, it wouldn't have mattered if I had given him 6 minutes or 6 months to respond that day – the Department was always going to try to walk away from last year's PSTP (Stage 1) agreement.
Commissioner Mullins also deliberately set out to misrepresent the Union's position as being "that everybody should be promoted, regardless of whether they have completed studies". What he didn't say was that by signing off on In Orders 2005/17 , he agreed! The Union never – and I repeat, never argued that members promoted to QF did not have to complete the modules. The Union simply demanded that the agreed process set out within In Orders 2005/17 was followed, which included the automatic reclassification of all FL4's to QF on 3 March 2006. If you check that In Order you'll see that it then went on to say that those members should still complete their QF competencies.
The simple fact of the matter is that the Commissioner walked away from a clear agreement that he decided he no longer liked, ripping scores of FL4 members off in the bargain.
The Union's primary concern throughout this dispute has been to ensure that our FL4 members were not financially disadvantaged by the Department's about-face, and today's settlement ensures they won't be. All members holding FL4 rank as at 3 March 2006 will now be reclassified as Firefighter Level 3, not Qualified Firefighter. Importantly, though, the new FL3 rank's rate of pay will be exactly the same as  the existing QF rate of pay. FL3's will be promoted to QF rank upon completion of the QF modules.
Please note that the new FL3 rank is a strictly transitional rank for the previous FL4 members only. For all other existing and future members, progression will remain from FL1 to FL2 after 24 months, and from FL2 directly to QF after 36 months.
The Union will respond to the broader (and disturbingly provocative) issues raised by Commissioner Mullins in due course. The Union also intends making further statement with regard to the Holsworthy asbestos scandal.
For now, though, the successful conclusion of this dispute means that the relieving bans imposed at 1800 hours on Wednesday 15 March are to be lifted on and from 1800 hours today, Friday 17 March.
Craig Harris
State Secretary