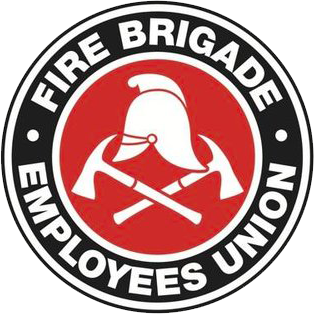 Strength in unity since 1910
May Day 2006
April 13, 2006
The 2006 May Day celebrations are being held on Sunday, 7 May, and all FBEU members are again invited and encouraged to attend. Free T-shirts, a BBQ lunch and a few afternoon drinks will be provided for members and their families who come along for what everyone who's been agrees has become a great firies' day out.
It's a chance for members and families to show our amnesia – prone Howard Government ("AWB? Never heard of it, your Honour!") what we think of their horrible and hopeless Workchoices laws. The latest atrocity involves 25 building workers in Melbourne who spent 15 minutes taking up a collection for the widow of a fellow union member killed at work two weeks earlier – they were then docked four hours pay with the company saying the Government had threatened it with fines if it failed to dock the workers. Workplace Relations Minister "Saint" Kevin Andrews must be proud.
Members attending the Sydney March should assemble on Sunday 7 May by 1030 hrs at the Union Office, 267 Sussex Street Sydney. We'll then proceed on to Hyde Park North (near Archibald Fountain) to join the March, which commences at 1200 hrs.
Craig Harris
State Secretary