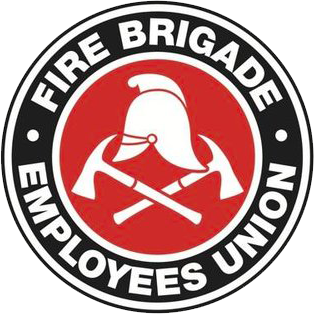 Strength in unity since 1910
April 2006 General update
April 21, 2006
Inside this notice:
Union elections 2006 – 2009
Permanent Award variations
D&D Award 2006 update
Missing QF modules now available
IPP "Projects"
Workchoices threat to retained firefighters
Offer of private health cover options
Union Elections 2006 – 2009
The Australian Electoral Commission (AEC) has today posted ballot papers to every voting member's home address, enabling you to choose your Union representatives for the term 2006-2009. 
In addition, all candidates were invited to submit a candidate information summary to be posted on the Union's website (click on Union Elections 2006 on top of the blue left hand side menu of the homepage) so that you would better be able to determine who is best placed to represent you for the next three years.
The most important message is to encourage all members to lodge your vote before the deadline of 5pm 8 May 2006.
Voting in these elections is free, convenient and will decide the future direction of your Union. All members, permanent, retained, country or city vote for every position up for election – not just one – so it is up to you to determine who will be your Union's officials.
But only if you vote!
Permanent Award variations
The Union's application to vary the Permanent Award to update:
Clause 6 – Allowances (in line with the relevant June 2005 SGM resolution);
Clause 13 – Introduction of new Level 1 to Qualified Firefighter progression and classifications (in line with the relevant June 2005 SGM resolution);
Clause 14.8 – Operational Support periods of service for progression (in line with the relevant 2004 AGM resolution); and
Clause 30 – Rental of Premises, decrease in member contribution to rental subsidy.
was granted by Deputy President Grayson of the IRC on 11 April. A copy of the updated Permanent Award can be accessed at our website: www.fbeu.net/43.html
D&D Award 2006 update
Our application came before Justice Boland of the IRC on 7 April. Unfortunately our confidence that the Department would be able to agree on that date was sadly misplaced. Their current excuse is they have to await some actuarial data – which they've been promising to provide us since last November, and we still haven't got. It's back before the IRC on 12 May. Maybe the Department will have its act together by then.
Missing QF modules now available
We've been advised that the three outstanding modules required for progression to QF under the PSTP regime (Suppress Wildfire, Foster a Positive Image in the Community and Work Effectively [2003 classes only]) are now finally available. The latest advice from the Department is that the course materials will be posted to relevant members stations (we'd previously been advised that they would be posted to home addresses) on Monday.
IPP "projects"
We've heard that members undertaking the Inspector's Promotional Program are being directed to come up with ideas that subvert our Awards as part of a course project, and then encouraged to implement these projects when they get out in the field.
Could this be the origin of the recent spate of management memos on matters such as Inspectors signing off on the payment of refreshment and meal allowances (see our notice dated 31 March), and the incorrect Personal Carer's Leave notification directive (our notice dated 23 March).
Senior management really must be bereft of ideas if this is the case. It's certainly not the stuff of a "world class fire service."
Workchoices threat to retained firefighters
Some retained members have been threatened with the sack from their primary employment for responding to incidents from their work. In one case, a member has been specifically warned that if he responds from his primary employment again, his employment will be terminated. Given that under the Howard Government's Workchoices legislation there are no remedies for unfair dismissal at all if you work in a small or medium business, and that you can be sacked for "operational reasons" in large companies, the Union's advice to members in this position is not to respond.  We've taken this issue up with the NSW Government and ACTU. More to follow…
Offer of private health cover options
As part of adding value to your FBEU membership the Union has negotiated with health fund provider Manchester Unity a discount on most of that funds private healthcover rates. This discount will be made available to FBEU members and their families through a Union mail out of a member-specific Manchester Unity brochure.
If members wish to enquire about the healthcover rates offered by Manchester Unity a toll free number and brochure is available in the mail out. Manchester Unity has not been provided with any contact details of members and it is solely at the discretion of members whether they avail themselves of this offer.
Craig Harris
State Secretary