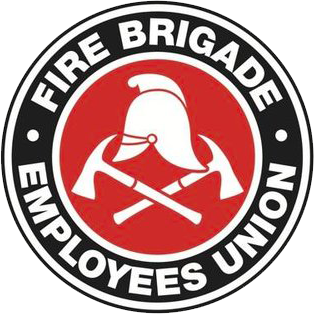 Strength in unity since 1910
Lucas Heights Responses
May 5, 2006
The twentieth anniversary of the Chernobyl Disaster is being honoured by the Australian Nuclear Science and Technology Organisation (ANSTO) through drastically reduced OH&S conditions, of not only its own employees, but those of firefighters responding to the Lucas Heights Nuclear Reactor.
In a unilateral decision ANSTO has decided it is not necessary for Health Physics Surveyors (the experts in Radiation monitoring and potential Radiation hazards) to be on site between 2300 hours and 0700 hours. That means that responding firefighters arriving at Lucas Heights will have no guarantee that the facility is safe to enter, and could find themselves in extreme danger of radiation exposure .
In what could be a parallel, the Chernobyl disaster occurred at 0123 hours after numerous safety regulations were ignored. Two hundred and three people were hospitalised immediately, of whom 31 died (28 from acute radiation exposure). Most of these were firefighters trying to bring the accident under control, whilst not fully aware of how dangerous the invisible radiation exposure was.
The hidden dangers of firefighting are enough without outside employers increasing our members' risks by ignoring necessary OH&S protocols. The Union has written to the Department on 1 May 2006 seeking an urgent risk determination. Therefore, until this matter is resolved and members are instructed otherwise:
Members are instructed that should they be responded to the Lucas Heights Nuclear Reactor between 2300 hours and 0700 hours they are not to enter the grounds of the facility during these hours unless a qualified Health Physics Surveyor deems the facility clear of potential radiation hazards.
Craig Harris
State Secertary