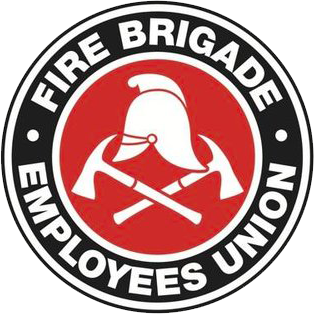 Strength in unity since 1910
2006 Union elections declared
May 11, 2006
The Australian Electoral Commission has this morning formally declared the final results for the Union's 2006 triennial elections, and rank and file firies have voted overwhelmingly for a change in the Union's leadership (only five of the fourteen previous officials remain).
The successful candidates (who all take office immediately) and the new State Committee of Management for the coming three year term are as follows:
State Committee of Management
2006-2009
STATE EXECUTIVE MEMBERS

President
Chris WINDSOR
Senior Vice President
Jim CASEY
Junior Vice President
Travis BROADHURST
State Secretary
Simon FLYNN

SUB-BRANCH SECRETARIES

Central Coast
Ken SMITH
Country
Chris PERRIN
Illawarra
Darin SULLIVAN
Newcastle
Jim MARTIN
Retained
Greg MITCHELL
Senior Officers'
Mark REILLY
Sydney North
Terry KIRKPATRICK
Sydney North West
Ian LOVEDAY
Sydney South West
Matthew MURRAY
Sydney South
Jeremy FEWTRELL
For full election results please click [download id="46″].
In the largest ever return of ballot papers, over 2400 members have delivered a clear signal to management and government that FBEU members are once again united and looking forward to democratic and progressive unionism.
Thank you to all members who exercised the democratic right to vote, and by doing so had a direct say in the future of our jobs and industry. Through your vote, all members – permanent and retained – can look forward to a stronger, more open and more accountable Union.
Thank you to all outgoing State Committee officials, and to Craig in particular, for your service on behalf of the membership.
Simon Flynn
State Secretary