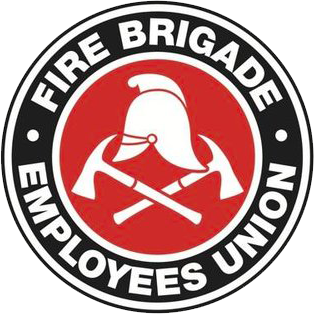 Strength in unity since 1910
Sydney South Sub-branch: YRAW Rally
June 23, 2006
YOUR RIGHTS AT WORK RALLY – 28 JUNE 2006
Members residing in the GSA would have recently received a letter from the union informing them of the ACTU rally on the 28 June.
The Federal government's 'Workchoices' legislation is a direct attack on the job security and conditions of all working Australians. It significantly changes the balance of power in favour of employers and limits the ability of workers to represent themselves collectively through a union.
All members are strongly encouraged to attend the rally to show the Liberal government that ordinary working men and women will not stand by and let their conditions be reduced.  Members should bring turnout gear and meet at:
0830 hrs  28 June
Blacktown Showgrounds, Richmond Road Blacktown
There is also a rally being held in Wollongong and those members attending this rally should meet at:
1130 hrs 28 June
503 Stn Wollongong
'A' Platoon is on duty, 'B' Platoon is between night shifts, 'C' & 'D' are off. Get a car load of your work mates together and get out there. These are community days of action so bring your families or other relatives along as well.
Why should I attend?
These rallies are an important opportunity for strong unions like the FBEU to show all working people that we will help them to protect their jobs and conditions. If we allow other workers to be stripped of their conditions it will be harder for us to defend our own at a later time.
Attending these rallies will enable you to meet up with fellow FBEU members and union members from other industries and hear first hand how these laws are already having a negative effect on worker's lives.
Why is the rally at Blacktown?
Rallies are being held in areas where they can have the greatest political impact – marginal Liberal seats. Blacktown is one of these areas. Future rallies will be held in other marginal seats.
But I'd rather quarry for the day…
If we do not succeed in changing these laws quarrying may no longer be an option. If the 10/14 roster system were to go many would find it difficult to quarry. The Workchoices legislation also has provisions that target individual contractors with the intention of reducing their rates. Those quarrying for companies may see pay cuts to the minimum wage of $12/hour. Giving up a day's quarry may be a better long term option.
Firefighters aren't effected by this legislation are they?
Yes, in Victoria and ACT our fellow firefighters are already covered under the Federal system. When current employment agreements expire they will have to face Workchoices' full wrath as they defend conditions such as the 10/14 and allowances.
In NSW if the Liberal party is elected they will adopt Workchoices as the model for their handling of industrial relations, so within 12 months FBEU members could be facing an environment where all the conditions in the award and D&D are up for grabs.
Jeremy Fewtrell
Sydney South Sub-Branch
Secretary