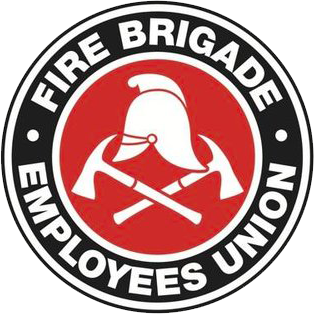 Strength in unity since 1910
Hundreds march against Howard Government laws
June 30, 2006
In the very same week that the federal government recommended a 7% pay rise for itself, outrage against its new labour laws has seen unprecedented rallies and protests all over the country.
Firefighters in all states and territories took to the streets on Wednesday 28th June to demonstrate against the hypocrisy of the Conservative Government's union busting labour laws.
With the tide now turning against the ideological obsession of the Howard Government and its drive to expunge trade unionism from Australian society, more than 300,000 working class people downed tools and got out onto the streets to protest the most radical anti-union laws in the developed world.
Right across the country firefighters were front and centre at most of the rallies. Melbourne, Sydney (see photos below) and Wollongong each saw literally hundreds of firefighters fully kitted out in PPE leading the marches. In Melbourne alone over 150,000 people walked out and filled the CBD. In Sydney 40 000 workers marched on the local federal Member of Parliament demanding the repeal of these unjust and unfair laws.
For a brief video clip of the Blacktown march, click here. The clip is in Quicktime format – download the free version (for Windows computers) here.
Simon Flynn
State Secretary