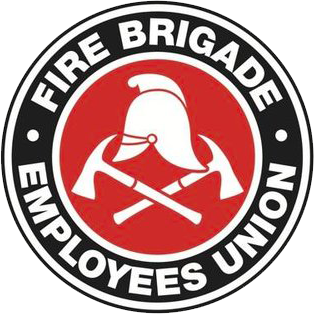 Strength in unity since 1910
July 2006 General Update
July 21, 2006
Inside this notice:
Progression from QF to SF sorted
Disability discrimination – Dept loses case and costs
Medical certificates
2006 D&D Award update
Its your Union – get involved
Asbestos
Progression from QF to SF sorted
An epic meeting between the Union and Department today resulted in agreement finally being reached for progression from QF to SF rank. The full details will be the subject of a special In Order to be published next Friday. In the interim, though, the main points are:
The new SF subjects will be close (but not identical) to those in effect pre-20 June 2005;
QF members who commenced Recruit classes prior to 1 January 2002, and who apply to undertake the necessary subjects by 20 October 2006 will have two years to successfully complete their modules, in which case they will have promotion to SF backdated to 30 June 2005. The promotion of QF's who do not complete their modules by October 2008, or who do not apply prior to 20 October 2006, will take effect from the date of their completion of the OTEN subjects; and
QF members from 2002 Recruit classes who complete the OTEN subjects by 28 July 2008 will have their promotions backdated to their anniversary date in 2008.
Today's meeting also saw full and frank discussions between the parties on the closely-related PSTP Stage 2 issue. Further discussions are set down for next week. More to follow.
Disability discrimination – Dept loses case and costs
The Department not only lost its appeal to the Supreme Court that it directly discriminated against a member on alternate duties by denying him training and promotional opportunities throughout his career (see our notice dated 12 April 2005), it now has to pay around 80% of the Union's costs.
In total the Supreme Court Costs Assessor's determinations require the Department to pay the Union a total of $116,341. You won't be surprised to hear that the Department is yet to cough up the full amount – for some reason, it's still refusing to pay close to $3000.
The Union spent over $140,000 conducting this case. Our estimate is that the Department spent at least double that. Something to ponder next time you're asked to justify a meal or refreshment allowance claim, or have to drive a 30 year old appliance to an incident.
Medical Certificates
Following discussions between the Union and Department, it's been agreed that for those members who reside in those parts of the state – particularly in some rural and regional areas – where doctors can be thin on the ground, and thus takes days to get an appointment, MC's won't necessarily be required. Of course, members in this situation will need to satisfy the Department that you made an effort to see a doctor, but couldn't, as well as still meeting the general requirement that you were unable to attend for duty due to illness or incapacity.
2006 D&D Award update
The Union's application for a new D&D Award (the 2003 version nominally expired in March, but remains in force) has been the subject of ongoing conciliation before the NSW IRC's Justice Boland over the last few months. In the absence of any agreement, Justice Boland this week issued directions for arbitration of our application, with the parties to file evidence by 4 September and 5 full days set aside for hearing the matter in early December.
It's your Union – get involved
In an effort to take the Union back out to the membership and help to rebuild the active involvement at a fire station level a number of Sub-Branch meetings have been held across the state over the last month. These include a meeting of the Sydney North West Sub-Branch held at Wentworthville in June and Comrade Mat Waldon was elected to the executive of that Sub-Branch. This well attended meeting discussed asbestos contamination at a number of recent fires and the abysmal failure of the Department to put in place appropriate procedures to deal with contaminated gear and equipment.
A Central Coast Sub-Branch meeting was held at The Entrance Leagues Club in July. This was the largest Sub-Branch meeting ever held on the Central Coast and endorsed a Union campaign to secure 10/14 staffing for both Hamlyn Terrace and Doyalson. The Department has written informing the Union that Hamlyn Terrace will go 10/14 only if Doyalson reverts to retained staffing solely. The campaign for 10/14 staffing is likely to involve letter box drops in communities across the Central Coast, campaign rallies and a media strategy that reaches into the homes of one of the fastest growing areas in the state.
A Sydney South Sub-Branch meeting was also held at Sutherland last week, this also was well attended and saw a new Sub-Branch executive elected by the members present. This meeting had a particular focus on the election of delegates for all stations within the Sub-Branch. Comrades Wes Smith and Al Gerrard are now members of that executive. The Union's Country Sub-Branch and Retained Sub-Branch are now also in the process of finding new executive members.
Asbestos
The Department has now finally agreed to across the board screening for asbestos contamination of all 6000 firefighters employed by the NSWFB.
Asbestos is an occupational hazard in fires involving almost every residential and industrial structure built prior to the 1980's. It doesn't take a genius to figure out that burning off building materials containing asbestos is vastly cheaper than properly disposing of this waste in accordance with WorkCover regulations.
If anyone was in any doubt about the legitimacy of the Union's claim for across the board screening one only has to look at the thousands of New York City firefighters suffering enormous loss in lung function following the 2001 attack on the World Trade Towers. Literally hundreds of firefighters have now been pensioned off suffering painful and debilitating lung degeneration.
The agreement for screening was reached after a four point plan was thrashed out between the FBEU and the Department. The four point plan established so far:
Screening is to be made universally available to all firefighters employed by the NSWFB.
It is to be made available on a voluntary basis whereby only current firefighters happy to undergo the screening receive it.
The screening is to be fully funded by the employer
Screening is to be carried out on an ongoing basis.
Simon Flynn
State Secretary