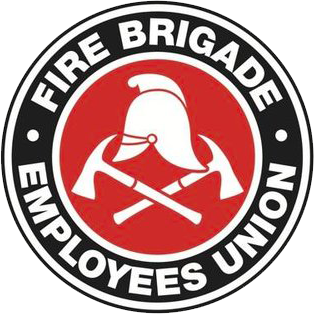 Strength in unity since 1910
Asbestos screening update
August 4, 2006
Further meetings between the Union, Department and the Dust Diseases Board (DDB) have been held to implement the four point plan that was thrashed out between the Union and Department (see our Notice dated 21 July 2006). The DDB is recognised as the pre-eminent body dealing with occupational lung diseases in NSW.The DDB will be available to all members who wish to be screened at no cost. Individual members' medical records generated by the screening process will be held by the DDB, and won't be available to the Department. The DDB will determine the appropriate schedule for the on-going monitoring of each individual member.
Due to the logistical issues involved with having to potentially screen over 6000 firefighters, and after receiving advice from the DDB, it has been agreed that the following groups should have priority in the screening process:
USAR section members
Members classified as Category A Holsworthy
Members who commenced employment prior to 1985 (including retired members)
Members classified as Category B and C Holsworthy
The screening process consists of a chest X-ray, spirometry test and a consult with a qualified doctor. X-rays are further reviewed by an independent Radiologist and all medical results are reviewed and reported by the DDB's in-house Consultant Thoracic Physician.
Most screening will occur in the Board's Mobile Respiratory Unit (commonly referred to as the "Lung Bus"), which can test up to 60 members per day, Tuesdays to Thursdays inclusive. Some screening will also occur at the DDB's Clinic on Elizabeth Street, Sydney. The Clinic is open each Friday only.
Members will need to contact the Department's Health and Safety Branch on 9265 2999 to make a screening appointment. Whilst the Elizabeth Street Clinic will be available from late August, the Lung Bus is not available until late November. The Union and Department have block-booked the Unit from that time onwards, and will work out over the next couple of months which locations to station to Unit to maximise accessibility for members. Members will be able to make an appointment through the Department's Health and Safety Branch once these details are finalised.
It has been agreed by the Union and Department that, as far as practicable, members should attend screenings whilst rostered on duty. For retained members, such attendance will be treated as an authorised duty under the retained Award.
Simon Flynn
State Secretary