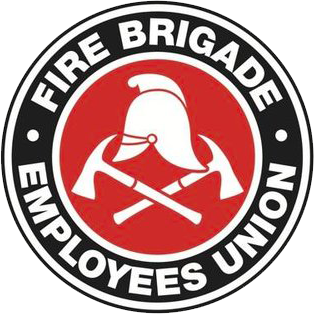 Strength in unity since 1910
The Department – slow learners or bad managers?
August 11, 2006
It emerged this week that the Department has recently conducted a training exercise on ANOTHER HIGHLY CONTAMINATED EX DEFENCE SITE and was planning to conduct further training at the site (ex Navy submarine depot, HMAS Platypus at Neutral Bay). According to reports tabled in Federal Parliament, this site is highly contaminated.
Tests by independent testing organisations found that HMAS Platypus was contaminated with asbestos, synthetic mineral fibres, lead based paints, polychlorinated biphenyls (PCBs) and polycyclic aromatic hydrocarbons (PAHs). As recently as April this year, it was recommended that the current owners of the site "remediate the industrial contamination on and adjacent to the site and render the site safe for public use."
The Union cannot believe that senior brigade management have again placed members in such a potentially dangerous environment. After being comprehensively ridiculed by firefighters and the media for the debacle at Holsworthy, the Department has within months organised a training course at another defence site that has been identified as "highly contaminated". This organisational stupidity has to make you seriously question the Department's ability to learn from Holsworthy.
When will our safety be deemed more important than penny pinching on training costs? The Department needs to learn to think before they act when it comes to choosing training sites. Just because a site is big, empty and cheap does not mean that it is an effective or safe training site.
Maybe the Department should ask itself the rather obvious question: why would the Defence Department leave a large parcel of surplus waterfront land on Sydney Harbour undeveloped and closed off to the public?
Accordingly, all members are instructed that no training or exercises are to be carried out on the HMAS Platypus site.
Simon Flynn
State Secretary