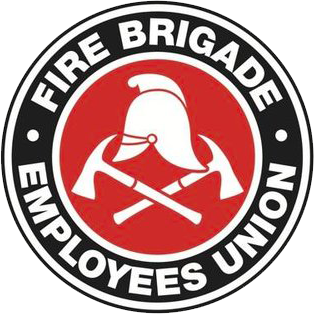 Strength in unity since 1910
Merseyside firefighters strike
August 30, 2006
Some members may be aware that Fire Brigades Union comrades in the Merseyside fire and rescue service in the UK have been fighting retrenchments. Following the collapse of negotiations, Merseyside fire crews have voted in favour of strike action over cuts that will compromise firefighter and public safety.
Strikes have been notified to take place from 1000 hrs Thursday 31 August to 1000 hrs Monday 4 September, and from 1200 hrs Monday 4 September to 1200 hrs Friday 8 September.
The strike ballot is in protest at plans to cut 120 emergency response firefighter posts – one in ten of the workforce – 15 emergency fire control (Comms) operator posts and axe four fire engines at night time. There will be fewer rescue appliances, fewer firefighters on fire engines and a longer wait for crews to arrive to all 999 (our 000) emergencies.
The loss of one in ten fulltime firefighter posts – in addition to some 68 posts lost last year – will inevitably damage the overall operational capability of the Merseyside fire and rescue service. Fire crews say this will clearly compromise their safety and the safety of the public.
Equivalent cuts here in NSW would result in the loss of 340 permanent firefighter jobs or 300 retained firefighter jobs, and the closure of over twenty 10/14 stations.
Massive opposition to cuts
Les Skarratts, Merseyside FBU brigade secretary, said:
"Old fashioned budget cuts will see the loss of 120 frontline firefighters – one in ten – and harm our ability to respond to emergencies across Merseyside. There would be fewer frontline firefighters arriving later at 999 incidents with less rescue equipment available."
The actions of management illustrate that even the supposedly progressive Blair "New Labour" government will savagely cut essential services to the poorest and most vulnerable sections of the community to pay for tax cuts for the wealthy (sound familiar?).
Please show your support for our Merseyside FBU comrades by visiting http://www.merseysidefbu.co.uk/ and leaving a message.
Simon Flynn
State Secretary