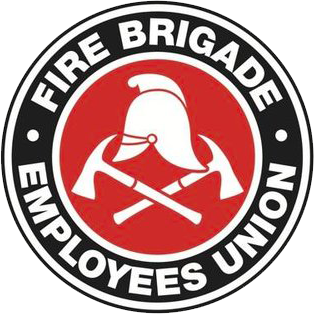 Strength in unity since 1910
Water guarantees
September 1, 2006
After a three year delay, Minister for Water has finally pulled his finger out and given us a guarantee that recycled water at Bluescope Port Kembla is safe.
Members should be pleased to know that your Union is in possession of a written guarantee from the NSW Government that recycled water at Port Kembla's Bluescope Steel plant is safe to use for firefighting.
This was not an easy outcome for the Union to achieve, but because of the resolute stand taken by Members in the Illawarra we have been able to extract a written undertaking from the Government that this water is safe to use.
Way back in October 2003 the Union first expressed concerns about recycled water, so we are still trying to fathom what took the Government so long to give a guarantee that the Bluescope recycled water is safe.
David Campbell has done himself a huge disservice by treating firefighter's clear and legitimate concerns with such indifference. It's surprising that the Minister didn't simply pick up a pen to guarantee that this treated recycled water would not harm firefighters, the community or the environment – particularly with NSW facing serious water shortages.
As firefighters, we protect the environment, people and property every day and often risk their lives in the process. All along firefighters simply wanted a guarantee that using recycled water was not an increased risk to health.
Accordingly, the State Secretary has lifted the ban on the use of recycled at Bluescope effective 18:00 tonight. The Secretary of the Illawarra Sub Branch is consulting with sub branch members currently regarding the guarantee. The ban on other recycled projects remain in place until considered negotiations produce a similar outcome, namely, that the recycled is no less safe than the current supply.
The offer for David Campbell to drink a glass of this recycled water stands.
Simon Flynn
State Secretary