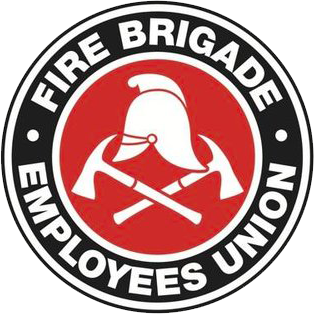 Strength in unity since 1910
Round one to the Department
September 5, 2006
This weeks water tanker dispute has been a bruising affair for the FBEU and for the Departments bottom line with close to $250 000 worth of overtime now lost forever in a pointless attempt to undermine the Unions proposal for the forth coming Special General Meeting.
In an act of unadulterated bastardy, the Department not only turned its back on the people of Penrith by refusing to staff it's water tanker on the very first day of a declared Bushfire Danger Period -proposing instead to mothball the tanker for blow up days. It also unilaterally tried to tear up a long standing written agreement that tankers would be staffed 24/7 across the state on such periods. Due to the Unions bans, the tanker from Penrith will now be relocated to Warragamba as an operational appliance and the Department forced to honour it's written agreement on staffing.
Members should make no mistake about what is going on here. The Department is getting hairy-chested about managerial prerogative at the very time the Union leadership has a proposed a twelve month trial that will see management free to allocate firefighting resources where it wants them and is likely to save literally millions of dollars in OT over that twelve month trial.
Far from taking away tankers and crewing levels the FBEU is proposing that the Department be given the very things it has been asking for over the years on the strict proviso that the money saved by the Department be recognised as savings prior to our next wage round. The Department for it's part has now switched tack and is arguing that it always had the right to move appliances, equipment and indeed firefighters around to suit its operational needs
The treachery of the Department in its latest stance is nothing to do with the operational needs of the NSWFB. Rather it is about dudding firefighters out of a fair share in the very substantial savings that are likely to come with the trial. The Department is fighting dirty in this dispute and after handsomely rewarding its most senior executive with 14% wage increases last year it is now saying that doesn't need a cooperative working relationship with the FBEU and that it will do as it wishes.
We take a very different point of view and with the Department now positioning itself for the next time our wages and conditions are up for renegotiation in 2007 the FBEU will be taking it up to the Department.
Simon Flynn
State Secretary