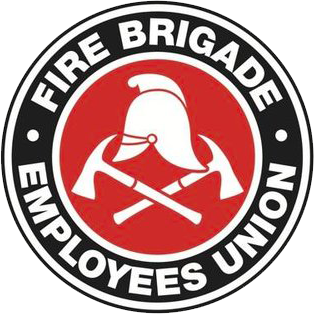 Strength in unity since 1910
Merseyside Firefighters Strike-More Strike Dates Announced
September 8, 2006
Members will be aware that Merseyside Fire Brigades Union comrades have been on strike for the last week or so, after their bosses asserted what they claim is managerial prerogative to sack over 120 firefighters, de-staff 4 pumpers and introduce a 96 hour working week (last seen in the 1940's) in some fire stations.
In an act of unadulterated bastardry management walked out of the first meeting scheduled to resolve the strike and informed the FBU they would not be available to talk for at least five days. Management then ramped up the dispute by claiming the region was safer with firefighters on strike (after more smoke detectors were installed!) and the collection of Union dues has been blocked. The FBU responded by calling a further eight day strike from 12 September to 20September.
Merseyside bosses have justified these sackings under the cowardly cover of dodgy risk management assessments and the claim that they have the statutory responsibility and unfettered right to place resources where and when they believe they are required.
Sounds familiar, doesn't it? Well it's not just a bad sense of déjà vu. Much of this reasoning was parroted in the very self-importantly titled "Office of the Commissioner" screed distributed earlier this week that attempted to justify the Department's theft of Penrith's water tanker.
Interestingly, the Chief Fire Officer of Merseyside Fire and Rescue Service, Tony McGuirk, attended the Australasian Fire Authorities Council Conference held in New Zealand last October and it looks like he may have passed on a few tips.
The Penrith water tanker dispute shows that our bosses now believe they have the right to de-staff appliances and reduce fire cover without bothering to consult the Union, let alone reaching agreement with us. Indeed, it also shows the Department's contempt for agreements that were negotiated in good faith by the Union and the NSW government. The IRC aren't going to be of any help, either.
The Merseyside strike isn't just a dispute happening on the other side of the world. The principles and management strategies behind the strikes and the need for firefighter unions to fight back are fundamental to our future job security and to firefighter and community safety.
Stay up to date on the Merseyside strike by visiting www.merseysidefbu.co.uk
Simon Flynn
State Secretary