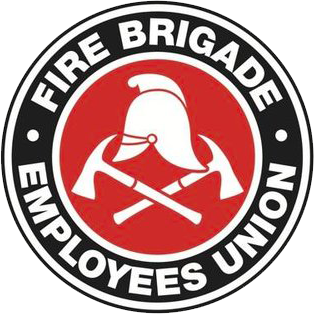 Strength in unity since 1910
Does PK, MP mean SFS or CFA?
November 3, 2006
Most members would be aware that the RFS Commissioner, Phil Koperberg, has confirmed his intention to contest the seat of Katoomba for Labor in the March 2007 state election. Frankly, nobody is more surprised than the FBEU to see Phil Koperberg aligning himself with the so-called "Hard Left" of the ALP.Given that his pre-selection as Labor's candidate is roundly seen as a formality, and that Labor (with a 14.8% margin) is all-but guaranteed to retain the seat, Mr Koperberg finally appears set to exit the RFS and enter the NSW Parliament.
Will he enter as Minister for Emergency Services and, if so, what might we expect? When the prospect of a shift to Macquarie Street last seriously raised its head, the Union had this to say in a notice dated 26 August 2002: "It's impossible to speculate on the full agenda of a Koperberg Ministry, but his long-held dream of a Victorian-style CFA/MFB arrangement (without retained staff) would have to be at very short odds." That's what we said, but following on below (and arguably of far more interest) are some of the things that PK himself has said in recent years.
Simon Flynn
State Secretary
"Nor does it suggest, I might add, that jobs are going to be lost because the Brigade members which are being spoken of in this context are retained firefighters, that is they are essentially paid volunteers. You may well find that in the longer term, and possibly largely I suspect by attrition, that there will be a transfer of responsibility [from NSWFB to RFS]."
Phil Koperberg on the future of retained firefighters, ABC Radio, 8 October 1997
"There are some areas which have a low call-out rate – perhaps 1 or 2 or 3 or 4 or 5 or 6 a year, where the service can be adequately provided by a volunteer brigade of a different nature."
Phil Koperberg on retained firefighters again, ABC Radio, 8 October 1997
"If we find that one of our voluntary brigades can better look after the fire protection of one of those towns without a permanent or retained brigade, then we will recommend to the government that this should happen."
Phil Koperberg questions the fufure of retained and permanent brigades, Sun Herald 19 October 1997
"The Rural Fire Service is responsible for the whole of the suburb of Terrey Hills, as it is in some surrounding areas. […] The Rural Fire Service has a response time to structure house fires which is the equivalent, if not better in many circumstances, than the alternative can provide."
Phil Koperberg gives evidence to a NSW Parliamentary Inquiry, 24 March 2000
"It would be fair to say that our firefighters are now trained in the majority of cases to a standard commensurate with permanent, salaried firefighters. In some cases, in excess of this."
Phil Koperberg, "Fire chief hails new era of super volunteers", Sydney Morning Herald 9 October 2000