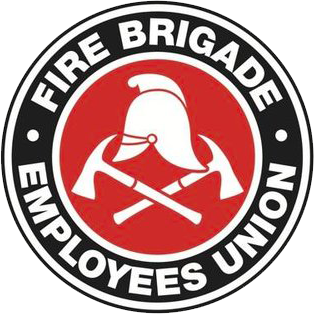 Strength in unity since 1910
High Court Betrayal
November 27, 2006
On Tuesday the 14th of November the High Court of Australia handed down a decision that will fundamentally change the way that all workers in Australia including firefighters deal with their employers. The decision of the seven High Court judges has opened the door to the Howard Government seizing control of the State Labour Courts, Occupational Health and Safety laws and a host of areas such as Health, Education and perhaps even Fire Services.
The very foundation of the Australian system of balance between workers and their bosses –compulsory conciliation and arbitration has now been swept away and will likely be replaced by laws that criminalize legitimate Trade Union behaviour. Australia is now the only country in the economically developed world that allows employers to negotiate collective Awards and agreements then immediately turn around and railroad employees onto individual contracts.
The consequences for FBEU members are profound. It is highly likely that after 96 years of operation as an independent and democratic Trade Union the FBEU's registration will be lost and we will be forced into a regime that protects only the most basic of conditions with every thing else up for grabs each and every time we seek an increase in wages.
The laws that the High Court have now ruled constitutionally valid are amongst the most extreme labour laws that this country has ever faced. With less than 12 months in operation these laws have already delivered an effective $33 per week cut in real wages for NSW workers. Working hours have increased and the proportion of people belonging to Trade Unions is close to its historic low.
Union representation is severely curtailed and merely asking for the inclusion of certain matters in a collective agreement is punishable by huge personal fines. The legislation now rubber stamped by the High Court is unequivocally directed at stripping our Awards and driving out our system of free and democratic Trade Unions
If we ever had reason to stand up for our rights it is now. The Howard Government, the Business Council of Australia and the Judiciary have now aligned themselves on the introduction of laws that will seriously undermine our wages and conditions. We now need to say loudly and clearly to Government and big business that it's hands off entitlements.
Nothing workers in this country ever gained was just given to us and no FBEU member should meekly accept losing what we won after nearly a century of struggle. The Union is calling on all crews to come to the ACTU day of community action on November 30 in boots, tunic and overpants at venues around the state. Firefighters will lead the marches in all states and territories in full turn out gear.
Now is the time to say We're Union and Strong.
Simon Flynn
State Secretary