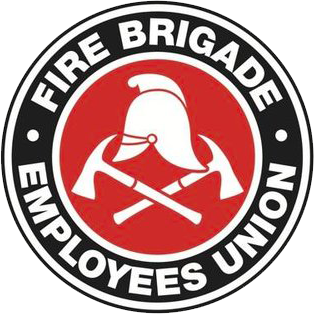 Strength in unity since 1910
All adrift on staffing
January 12, 2007
Most members would by now be aware that the Department has once again set its sights on a NSWFB boat for Sydney Harbour. The boat, creatively named 'Marine 1' has been commissioned, drafted, built and is now being surveyed for its suitability as a harbour emergency response vessel. The boat – the first of at least three for the harbour – is now about right to hoist the NSWFB flag and set sail on Sydney Harbour just in time for Australia day.
The only thing missing from the whole equation is of course firefighters to staff 'Marine 1'. The Department's solution is to have FBEU members from either Balmain, Drummoyne or Leichhardt brigades respond to a marina at Birkenhead Point, hop out of the pumper and onto the boat. This proposal would see three crews staff four appliances.
The Union has been actively engaged in negotiating with the Department over the introduction of a boat for the NSWFB for well over a decade. Originally the crew for the boat was to have been drawn from Pyrmont brigade after the Department closed Pyrmont fire station in 1993. The Department's plan at that stage was to relocate the brigade to the shores of Blackwattle Bay in a purpose built marine fire station. With the Department again keen to fly the NSWFB flag on Sydney Harbour the waters around the NSWFB boat "Marine 1" are becoming increasingly murky.
Without agreement from the Union, the Department has instructed members to begin the testing phase for staffing of the boat. This is unacceptable. Consequently all operational firefighters are instructed that all boat related training is banned until agreement between the Union and the Department has been reached. This includes swim tests, medicals and the submission of expressions of interest in the marine trial.
All FBEU members have a legitimate expectation that increased roles and responsibilities will be properly negotiated with the Union and not forced upon us. In an industry that has extremely limited capacity to demonstrate increased efficiency and productivity, we need to have some sort of control over the work we are expected to perform. That should not include being railroaded into undergoing medical examinations and having members document why they think they would be better at doing the job than other FBEU members.
Finally the Union firmly believes that no member should be disadvantaged in assisting the Department to get it's boat on the water. If indeed the Department is able to get the Union supporting 'Marine 1' we do not accept that junior firefighters currently stationed at Balmain, Drummoyne and Leichhardt brigades are unable to apply for boat training. If the Department thinks you're up to running into burning buildings then we think you're up to marine training
Simon Flynn
State Secretary