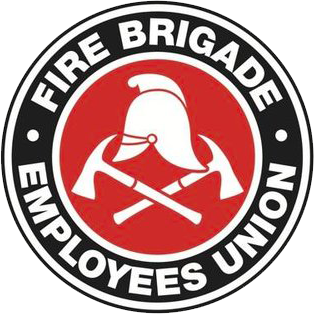 Strength in unity since 1910
Ignore the PSCO –Union helmet stickers to stay
January 24, 2007
The Brigades' Professional Standards and Conduct Officer (PSCO) has today written to all members regarding the Union's new membership helmet stickers.
The PSCO's notice refers to a misunderstanding over the statement within the Union's notice that accompanied the stickers which read "For the sake of uniformity, and following discussions with the NSWFB management, it has been agreed that Union membership stickers should be placed on the centre of the rear helmet rim ….".
The Union acknowledges that this statement was misleading. There was no agreement from NSWFB management for the introduction of FBEU helmet stickers, and the Union unreservedly apologises to the NSWFB and Commissioner Mullins for unintentionally implying otherwise.
That being said, today's PSCO notice also states that "approval was sought by the Union to place the stickers on Firefighters helmets however approval was denied by the NSWFB."
This is not correct. – the Union did not seek the Department's approval for members to place FBEU membership stickers on our helmets, nor should we need to. What did happen is that Commissioner Mullins was twice directly informed last year of our intention (not request) to introduce FBEU helmet stickers in 2007. NSWFB management was invited to have input into the design and size of the stickers prior to their production, but unfortunately for the Department, Commissioner Mullins rejected this opportunity out of hand.
The simple fact is that the stickers do not interfere in any way with the NSWFB's operations or members' safety (which is, if anything, enhance through increased reflectivity).
Today's PSCO notice concludes with the direction that "the stickers are not to be placed on Firefighter's helmets and, if already affixed, are to be removed immediately".
I am presently holding ongoing discussions with Commissioner Mullins with a view to establishing a common understanding over the Union's  helmet stickers, and an update will be issued tomorrow, Thursday 25 January. In the interim, members who have attached (or who intend attaching) their FBEU helmet stickers are instructed to ignore the PSCO's direction and to leave (or attach) their stickers until directed  otherwise by the Union.
Any member who is questioned or challenged over their continued use of their FBEU membership sticker should immediately contact the Union office or their SCOM representative. As always, the Union will respond – instantly and with overwhelming force – if management threatens any member for their adherence to this or any other FBEU  instruction.
Simon Flynn
State Secretary