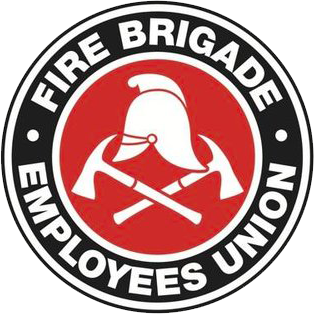 Strength in unity since 1910
Permanent members covering retained
June 1, 2007
Ongoing confusion amongst some permanent members as to whether it was necessary to recall a Station Officer in the first instance for all retained staff shortages has resulted in the State Committee's adoption of a policy resolution to clarify the matter.
To avoid doubt, the State Committee has now confirmed that:
•
If there is only one retained shortage, and a permanent member is covering that shortage, then that permanent member must be of at least Senior Firefighter rank. Note that the member may be, but does not have to be, of Station Officer rank.
•
If there are two or more retained shortages, and permanent members are covering those shortages, then one of those members must be of Station Officer rank, but the remaining member(s) may be of any rank.
In the case of solo (only one member required) recalls, the State Committee has resolved that these should be shared on a Zone by Zone basis between Senior/Leading Firefighters and Station Officers on a 75% /25% split. Members should note that the State Committee does not expect recalls to be allocated exactly this way on every occasion. It's simply a guide – albeit one which management is expected to follow as close as is reasonably practicable.
It should be noted that through this policy, Station Officer members are still guaranteed to allocated no less than 25% of all recalls worked for retained staff shortages (if 1 recall = 25%, if 2 recalls = 50%, if 3 recalls = 33%, if 4 recalls = 25%).
The full State Committee resolution reads as follows:
"That this meeting reaffirms the policy position adopted at the State Committee meeting of 25 June 2004 which determined that Senior Firefighter is considered the minimum permanent firefighter rank capable of performing a solo out-duty, stand-by or recall to cover a retained staff shortage, which by way of clarification means that in the event that only one permanent firefighter is to be utilised in order to cover for one retained shortage then that member must be of Senior Firefighter, Leading Firefighter or Station Officer rank, but if more than one permanent firefighter is to be utilised in order to cover for more than one retained shortage then the first permanent member must be of Station Officer rank and the remaining permanent member(s) may be of any firefighter rank (ie, Recruit, FL1, Fl2, QF, SF and/or LF). In resolving this way, this meeting records its expectation that recalls will be allocated fairly and equitably, which in the case of solo recalls means that Station Officers should be allocated (not strictly, but generally and over the longer term average) every fourth solo recall for a retained shortage within the Zone and that the remaining 75% of those solo recalls should therefore be allocated to Senior or Leading Firefighters and further, that the Department will not always recall Senior or Leading Firefighters in lieu of Station Officers simply to achieve marginal cost savings, just as junior firefighters and officers are not recalled in preference to more senior ranking firefighters and officers now."
Simon Flynn
State Secretary