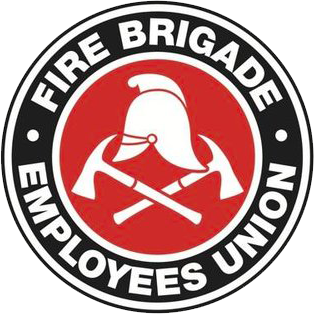 Strength in unity since 1910
Vale Sydney Sheaves
August 21, 2007
Firefighter Sydney Jeffery Sheaves passed away recently and was laid to rest today thirty seven years after he signed up to become a firefighter and an FBEU member.
Sid contributed an enormous amount to his community, his profession and to his Union. Retained firefighter Sydney Sheaves was a visionary and a committed Unionist throughout his career. Sid along with three other retained firefighters formed the first executive of the firefighters section of the FBEU on the 23rd November 1970. This was subsequently to become the Unions retained sub branch and today represents close to 45% of the Unions membership.
The closer integration of permanent and retained firefighters (then known as volunteers) was to become one of the single most important strategic decisions of our Union. Predating the amalgamation of the Senior Officers Association by five years this decision has made the FBEU the largest firefighters Union in Australia and has delivered substantial industrial strength for all firefighters permanent and retained. Even today firefighters in Queensland and Victoria are struggling to achieve the benefits delivered by Sid and his comrades so long ago.
With the passing of Sydney Sheaves we have all lost a part of our Unions history but all continue to benefit from the gains delivered by these visionary men.
Simon Flynn
State Secretary