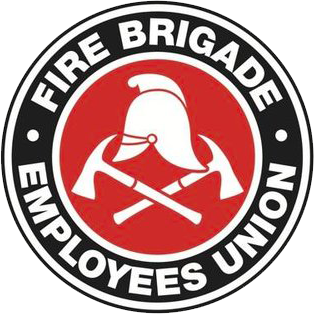 Strength in unity since 1910
350 firefighters stand up for a fair go
November 22, 2007
Thanks to all the members who attended the North Sydney rally against Workchoices on November 22. Thanks to the officials, Union staff and delegates that contributed to its success. Our thanks is on behalf of all working families already affected by the legislation and on behalf of all that will be affected by the next level if the present government is returned.
Second only to the D&D March of 1999, a colorful and impressive march of 350 firefighters in full firefighting uniform was led from North Sydney Oval to Joe Hockey's office in the centre of the North Sydney CBD.
Speeches were well received at both ends of the march by those that attended and many onlookers. FBEU President Chris Windsor, Police Association Secretary Peter Remfrey and Green's Senator Kerrie Nettle started proceedings while FBEU Secretary Simon Flynn, Unions NSW Assistant Secretary Mark Lennon and ACTU President Sharon Burrow spoke outside Joe Hockey's Office.
The FBEU pulled above its weight and gave a clear indication of its ability to campaign. Members are urged to vote against Workchoices at tomorrow's election.
Simon Flynn
State Secretary