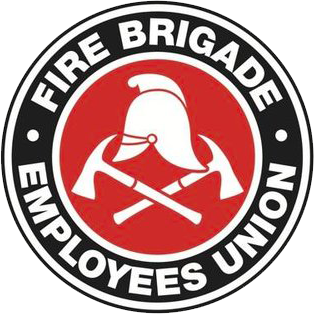 Strength in unity since 1910
2008 February Special General Meeting Results
February 22, 2008
This mornings Special General Meeting of the Union has overwhelmingly approved the two recommendations of the Unions State Committee of Management.
NSWFB Offer in settlement of 2008 Wage Campaign.
Adoption of the Union's log of claims for Permanent's 2008 Special Wage Case
1. NSWFB Offer in settlement of 2008 Wage Campaign.
"That the correspondence dated January 14th 2008 from the Department offering a 4% increase every year for three years tied to taking stations off line, changes to staffing of water tankers, changing entitlements for retained members standing by at retained stations, reducing the duration of training programs, reducing relieving allowances, consolidated leave entitlements and annual leave entitlements be rejected."
1025 For    2 Against    25 Abstain
Carried
2. Adoption of the Union's log of claims for Permanent's 2008 Special Wage Case
"That in light of the report delivered by the State Secretary concerning negotiations with the Department, the Premier's Office, the State Treasury and the NSW Industrial Relations Commission including a campaign of industrial action mounted by the Union that has led to over two weeks of bans, a stop work meeting and a statewide strike by on-duty members, and considering the NSW Industrial Relations Commission's decision to arbitrarily hand down a six month interim Award with a 2.5% increase in wages and a direction that the Union submit its claim to the Commission for arbitration, this meeting resolves to endorse the claim tabled at this meeting that will deliver increases for all operational members between February 2008 and February 2010 ranging from $218.19 to $354.96 per week.
Further that a meeting of all Retained Sub-Branch members be called prior to 1 April 2008 in order to endorse the Union's claim for a new retained award, and that another Special General Meeting of all members of the Union be called in the second quarter of 2008 to allow members to hear a report on the progress of both new awards and determine the future of the Union's 2008 wage campaign. "
1039 For    4 Against    9 Abstain
Carried
While over 500 members turned out for the meeting a further 500 on duty members were able to express their opinion by faxing back to the Union office pro forma sheets. The response was so overwhelming that the Unions fax system crashed and the pro forma sheets were still rolling this afternoon. Our Union is now united and focused on achieving a substantial increase in wages based on the national benchmark for Australian firefighters wages set by the Australian Industrial Relation Commission in 2006.
Simon Flynn
State Secretary