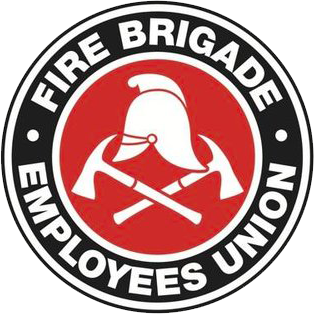 Strength in unity since 1910
AFA trial for the Liverpool LGA – 7, 8 and 32 Stations
April 7, 2008
Members would be aware of the memo from Metro South 3 Zone Office dated 20 March 2008 regarding a proposed trial of single pump responses to identified AFA installations within the Liverpool Local Government Area.
Members may also have been led to believe that the Union has approved this trial. This is not correct. When contacted by management about the proposal last week, the Union office advised the Union had not (yet) banned the trial, because the elected officials were reviewing the Union's position. Clearly, that's a far cry from saying that the Union agrees with it.
In any event, the Union's officials hold serious concerns about this proposal.
Firstly, and as mentioned above, the Department made no attempt to consult the Union over this proposal. The first we learnt of it was when obviously concerned members faxed a copy of the Zone memo to the Union office. This sort of approach is unacceptable at the best of times – let alone over a proposal as controversial as this is.
More important than the process, though, are the many serious operational, OH&S and industrial issues raised by the proposal itself. For starters, why would any Station Officer want to nominate any premises for a reduced response? While you'll get no pats on the back for doing so if nothing happens, the consequences if something actually goes wrong are another issue altogether.
In a tragic yet timely reminder about the potential risks associated with scaling back initial responses, Saturday's fatal Hamilton fire saw the NZ Professional Firefighters Union issuing this media release (see www.nzpfu.org.nz/articles/media-release-5-april.html):
"Due to the tragic events that occurred this afternoon in Hamilton, and the horrific injuries sustained by firefighters, the NZ Professional Firefighters Union is demanding an immediate increase in the number of fire appliances sent to all Private Fire Alarm and Privately Monitored Fire Alarm calls received by the NZ Fire Service.
Boyd Raines, Secretary of the Northern Branch of the NZPFU is calling for this immediate action to ensure the safety of all firefighters."
As mentioned above, the Union's officials are currently reviewing our position on this proposal. In order to help us do that, we'd like to hear your views first. Station Delegates at each station – John Strudwick at 7, Keith Sanchez at 8 and Frank Finlay at 31 – are therefore requested to collate summarise and forward your members' views to the Union office asap, but in any event by no later than 0900 hrs this Friday 11 April. In the interim, members are advised that the lists being requested should not be returned to the Zone until further notice from the Union office.
Simon Flynn
State Secretary