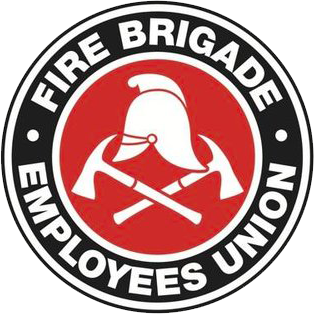 Strength in unity since 1910
Relieving and administrative bans lifted today
June 18, 2008
Members are advised that following proceedings before the IRC this morning, the State Committee of Management has reconvened as resolved as follows:
"That the State Secretary's report regarding this morning's proceedings in the Industrial Relations Commission of NSW before Boland J, President of the Commission, where:
• the employer sought and pressed for Dispute Orders to be made against the Union, ordering the Union's officials and members to cease and refrain from orgainsising or partaking in any further industrial action for a period of three months;
• the Union argued against the making of such Orders on the grounds that the industrial action currently underway was of limited scope, posed no threat to public safety and was an understandable and measured response by the Union to the employer's hopelessly unrealistic wage offer of only 2.5% per annum and the Department's continued refusal to bargain with the Union in good faith; and
• the President, having heard the submission of both parties, declined to make the Orders sought by the employer and instead issued a Recommendation to the effect that the Union's State Committee should take steps to lift the current bans as soon as possible, making clear his expectation that this would occur before 1800 hours today;
be received and noted and, having weighed all considerations applying to both this immediate dispute (the point of which has already been made given the employer's evidence that the bans imposed have cost the Department $46,500 in additional overtime last evening, and a further $31,500 today) and to the Union's wider prosecution of our Special Case wage claim now before the IRC, State Committee resolves that the relieving and administrative bans that were imposed at 1800 hours on 17 June 2008 are to be lifted by members immediately upon receipt of a notice from the State Secretary to that effect."
Members are therefore instructed that the relieving and administrative bans imposed by yesterday's notice are to be lifted immediately upon receipt of this notice.
Duty Commanders are requested to ensure that relievers (and, if necessary, available out-duties) are immediately directed to stations in order to relieve those members who were recalled as a consequence of this industrial action and that once relieved, those members who are on recall are released immediately. That is to say, those members on recall do not need to be held for at least four hours, but will remain entitled to a minimum of four hours pay at overtime rates pursuant to subclause 9.6.1.
For further information regarding our wage campaign, including the Union's revised permanent and retained award applications, see the Union's website later this week.
Simon Flynn
State Secretary