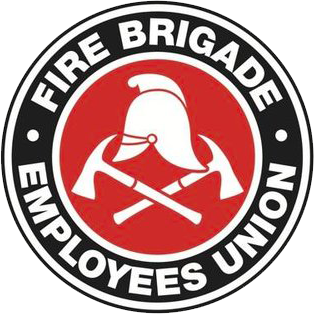 Strength in unity since 1910
Cutting your wages
June 28, 2008
On Wednesday evening Commissioner Mullins issued an extended and disjointed message regarding the 2008 award negotiations, which he predicted would be met with an "angry response from the Union office".
He was wrong we're not angry, Commissioner, just disappointed.
That said the approach taken by the Commissioner is entirely predictable and absolutely consistent with the way in which he has dealt with the Union over his entire tenure as Commissioner. The regrettable fact is that there have been three Union Secretaries since Mr Mullins' appointment as Commissioner, and he has failed to maintain a working relationship with any of them.
The plain and inescapable truth that has not been addressed in his message is that over 1000 members (99.5% of those present) voted to reject the offer put forward by the Commissioner for a 4% wage rise in exchange for a substantial loss of conditions.
The current Union leadership was elected with an overwhelming mandate to take a direct and up front approach with the Department. That is what is happening right now and clearly Mr Mullins doesn't like it.
On this particular point every member needs to understand that there are no passive observers in these wage negotiations, the Union's officials are and will continue to drive home our claim for a real increase in wages.  The Commissioner is and we expect will continue to push the Departments claim for real cuts in our wages and conditions. Each and every member of our Union now needs to take responsibility for our wage claim and get active if you don't want to see our job go down the drain.
The Union has called in all station based delegates in the Sydney, Newcastle, Central Coast and Illawarra areas to a mass meeting of all public sector Union delegates on Thursday 3rd July. You should now be making sure that if your brigade is in one of these areas your station is represented. This meeting will mark a clear and tangible escalation in the manner in which our wage claim is prosecuted.
In the words of one long term member of the FBEU
"We weren't a Union that was ever sat on."
Morrie Stolmack Union activists 1938 – 1975
Simon Flynn
State Secretary