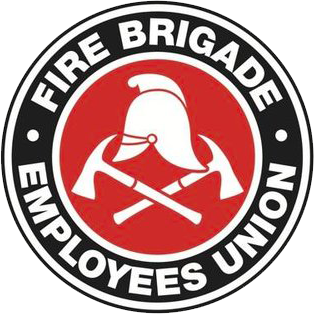 Strength in unity since 1910
Communit day of action
July 25, 2008
The Unions political lobby strategy has continued to roll out across the state with delegations of firefighters meeting with local Labor Party Members of Parliament throughout Sydney, Newcastle and the Illawarra over the last two weeks. Delegations of firefighters have now met with fifteen local MP's seeking their support for the Unions Public Safety Campaign.
Each of the MP's has received a presentation from local firefighters explaining that cuts to firefighters wages and conditions will lead directly to cuts in public safety. This will happen either through reduced fire coverage, reduced training standards or less firefighters responding to emergencies. The delegations have been calling on each local MP to support a push to make the Department withdraw its attempt to have the courts remove our conditions and cut our pay. The delegations have also been seeking a commitment from each politician that they will vote against any attempt to change the fire service levy and pass on the costs to ratepayers.
In order to help convince local MP's they should support our claims the Union has arranged local media coverage in each electorate informing the targeted communities that their local politicians have been asked to support the FBEU's Public Safety Campaign. The political lobbying campaign will continue to roll out across the state and delegations of firefighters will be continuing to seek the support of every Labor Party local MP.
In the mean time Unions NSW has coordinated a public sector Unions – Day of Action for Wednesday July 30th. The day of action has been called to bring together all public sector Unions still campaigning against the governments 2.5% per year wage increase unless conditions are surrendered. A number of Unions will be taking action designed to draw to the public's attention just what cuts to wages and conditions will mean for communities.
A rally of public servants has been called for 11am Wednesday 30th July in Sydney city and a further rally for 12:30pm on the same day in Wollongong. All members are encouraged to attend in FBEU T-shirts and to contact your local Union representative or the Union office on 9218 3444 so that the Union can coordinate numbers and send a strong message to the NSW government that we will not accept having our wages and conditions cut. If you don't want your job turned inside out and your wages cut make the effort to attend these rallies and encourage your work mates to do the same.
All appliances and fire stations should now be fully decorated with the latest series of Union posters. Our wage case is now fast approaching we all need to make the extra effort to get active and fight for a decent wage rise and not a cut in our conditions.
Simon Flynn
State Secretary