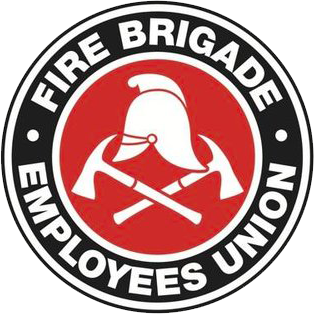 Strength in unity since 1910
2008 SGM – Wage cuts and job losses
August 12, 2008
In an outrageously provocative move the Government has now seriously escalated our wage dispute by pointing a gun at the head of the Industrial Relations Commission. In an unprecedented move the Government has said that if the IRC hands down an increase greater than the 2.5% per year brigades will be shut and firefighters laid off.
The document is a summary of the Government's arguments and justifications for its current proposal to pay firefighters just 2.5%, 2.75% and 2.75% more in wages and slash our conditions of employment. The 'Summary of Contentions' document and associated paper work contains 18 affidavits and lays out why it believes the IRC should reject the Union's claims and instead cut our wages and reduce our conditions.
The latest twist in our wage dispute has come in the employers submission to the IRC claiming that if the courts were to increase our wages by any more than the 2.5% on offer this increase will not be funded by the Government. Further to this the employer is now saying that this shortfall in funding will result in fire stations being considered for closure and a reduction in the number of firefighters!
So now we have it – a cut to firefighters wages and conditions or lay off firefighters and shut fire stations – and the Commissioner has the audacity to call the Union's State Secretary an ideologue.
On this basis the Union's State Committee of Management has now resolved to call a Special General Meeting of members for Friday August 22nd. Details of meeting venues will follow as will a full agenda for the meeting later this week.
Now like never before we all need to make the effort to get in to the Union meetings and stand up for our jobs, our communities and our Rights @ Work.
Simon Flynn
State Secretary