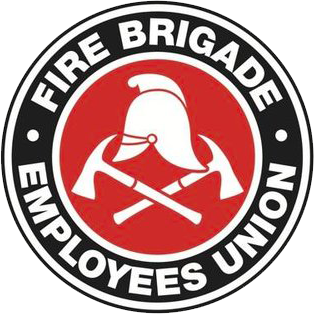 Strength in unity since 1910
August 2008 Special General Meeting Results
August 22, 2008
With mass meetings across NSW now completed close to 1000 FBEU members have considered the progress in the Unions wages and conditions campaign. Each of the members present has heard a report on progress in the negotiations and voted overwhelmingly (95%) to support the recommendation put forward by the Unions leadership.
"That the current NSW Labor government be condemned as the most reactionary anti-union government this Union has dealt with in living memory, that its attempt to privatise the NSW electricity industry, undermine Occupational Health and Safety legislation, cut the wages of public servants and its recent threat to reduce the number of professional firefighters and close a number fire stations should the NSW Industrial Relations Commission award FBEU members any more than a 2.5% increase in wages while at the same time cutting company taxes is nothing short of a complete contradiction of the very foundation of ALP principles. Further this Union resolves to allocate a budget of $500 000 for use in campaigning against any parliamentarian in a marginal seat who does not support the FBEU in its 'Community Safety Not for Sale' campaign."
Carried
(831 For 39 Against 12 Abstentions 31 Invalid – either late or no quorum)
Members have turned out on mass to voice outrage and offence at the governments attempt to slash our wages and conditions after it has mismanaged the NSW economy. Many members have vowed to never again vote for the NSW Labor Party and committed to actively campaign against MP's who refuse to rule out cutting our wages and conditions and closing fire stations. The Union's representatives will now spend the next eight week days in court arguing the merits of the Union's claims and defending our conditions against the Department's attempt to have them removed.
The Union's campaign against parliamentarians in marginal electorates will continue to roll out over the following months and members keen to become more involved are encouraged to contact the Union office for resources and contacts in you local area.
Simon Flynn
State Secretary