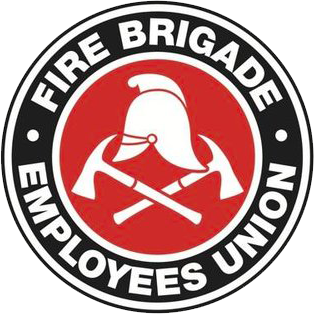 Strength in unity since 1910
When closed means closed
August 28, 2008
Minister for Emergency Services Nathan Rees has recently been struggling to come to terms with what exactly his Government has in mind for the states professional fire service. The dilemma for Minister Rees arose after the Commissioner filed a document advising the Industrial Relations Commission that stations would be closed and firefighter numbers reduced if the courts award more than the 2.5% per year on offer to firefighters.
The Minister was forced to issue a series of public commitments stating that no firefighters would be sacked and no fire stations closed as a result of the Union's wage claim. While the Minister has been busy ruling out the permanent closure of fire stations he has now spelt out clearly his proposal that fire stations will be closed temporarily. The position the Minister is now advocating is essentially the same position served up by Commissioner Greg Mullins in January 2008 in respect of "taking stations off line".
To support this position the Minister has been writing to members of parliament across NSW informing them that rather than employing additional firefighters or recalling firefighters to duty – brigades will be taken off line. With retained firefighters paid an average of just $9000 per year across NSW the decision not to close fire brigades will have marginal cost impact on the states budget.
The Union is continuing to roll out its political lobbying campaign and is continuing to receive responses from politicians to our request for support. FBEU members are now finding that most ALP members of parliament have been briefed up by the Ministers office and simply do not understand while it is so important that fire brigades should not be allowed to close either permanently or temporarily. It is now vitally important that all ALP members of parliament are visited by local firefighters and are informed why it is so important that brigades are not shut, why response times can be so crucial to saving lives and why we don't want our wages and conditions cut.
Members should now take the attached letter from Minister Rees and ensure that the proposal to 'temporarily' close fire stations is ruled out by every local MP and that each of these people provide a written commitment stating that this will not happen.
(See website for details)
Simon Flynn
State Secretary