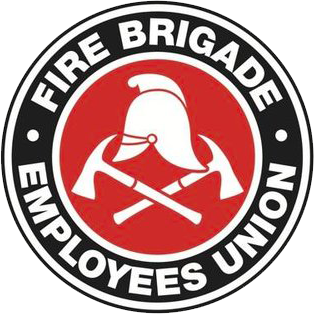 Strength in unity since 1910
Mayday 2009
April 23, 2009
All FBEU members and families are invited to join your comrades and mates for the annual get together of all Unionist in NSW at the annual Mayday rally in Sydney's Hyde Park. As always the Union will be putting on a sumptuous lunch and liquid refreshments for all those attending. The FBEU pipe and drum band will be leading our contingent and every person joining us will be given a commemorative FBEU t-shirt to mark the occasion.
The Union's Mayday rally is the closet thing we have to an annual get together. It is an opportunity to catch up with mates you haven't seen for years. To mix with other delegates and elected officials and a great chance to bring your family along and spend a nice relaxing afternoon celebrating the unity and camaraderie that makes ours a great job.
This years Mayday will have special significance for all workers given the recent collapse of the worlds stock markets and the catastrophic effect this is likely to have on ordinary working class people. Already workers in the Australian manufacturing industry, the finance industry and the tourism industry are having their work cut or their pay reduced so that the profits of private corporations can be maintained. The Tasmanian government is refusing to pay wage increases to public servants negotiated before the stock market collapse and the Rudd government is flagging a hard line with Unions seeking increased wages.
The International Monetary Fund has forecast the biggest contraction in economic growth in 50 years and today claimed;
"this downturn represents by far the deepest global recession since the Great Depression."
Unemployment is forecast to reach close to 10% in Australia next year and employers of all sorts will be pushing to drive down wages and cut conditions. Inevitably this will lead to major industrial disputes over who should pay the price for the greed and stupidity of those benefiting most from the unprecedented profits sucked out of the economy over the last ten years. The responsibility for this economic collapse rests squarely on the shoulders of big business and those in government responsible for regulation of the financial markets. Instead ordinary workers and largely those not in Unions will pay the price through increased work and reduced pay. Please make the effort to join us at 11:00 – 11:30 at the Archibald Fountain Hyde Park North on Sunday May 3rd.
Simon Flynn
State Secretary