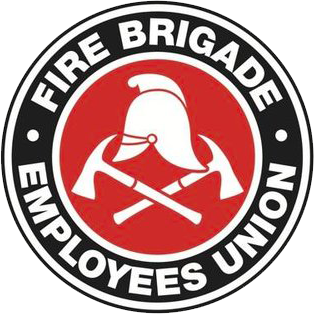 Strength in unity since 1910
Staffing of Retained Brigades
May 15, 2009
When the Department imposed In Order 2008/22 on brigades throughout NSW, the FBEU claimed it was wrong to close fire brigades rather than recruit additional firefighters and we vowed we would fight hard to get the decision reversed. This campaign became all the more critical on Wednesday 13th May when the Saint Andrews Brigade in South Western Sydney was responded to a 'House Alight' at 1pm in the afternoon and had to travel 13 kilometers across city traffic only to find Ingleburn retained brigade was closed for the day due to insufficient crewing.
Firefighters from Saint Andrews were expecting the Ingleburn brigade would have the fire well under control when they arrived only to find that the brigade was offline and that just one retained member was available. Fortunately the fire was extinguished and the house was unoccupied at the time. Indeed if it wasn't for the hard work and dedication of all firefighters concerned someone may have been seriously hurt or even killed. This incident was promptly reported to zone management and a copy of the report arrived in the Union office.
It is an indisputable fact that shutting fire stations rather than properly crewing brigades is dangerous for firefighters, dangerous for residents and it is about to become a lot more dangerous for politicians. The Union has now taken this issue to the peak body representing all NSW Trade Unions and we now have the weight of support from Unions NSW – after a meeting of 300 delegates endorsed the campaign to reverse In Order 2008/22 last night in Sydney's Trades Hall.
The Rees Government has called a 'community cabinet' meeting for Tuesday 19th May at 5pm in the Mount Annan High School 248 Welling Drive Mount Annan. This meeting will include the full NSW cabinet and has been designed to allow communities to raise issues of concern – like shutting fire stations rather than staffing brigades. Union's NSW has pledged its full support and the Union is now calling on all firefighters to join in expressing our dissatisfaction with such a ludicrous and short sighted cost cutting exercise.
With winter now fast approaching all firefighters know that house fires increase and death and injuries also increase as a direct result. Now is the time to step up the pressure and help show the entire NSW cabinet that cutting front line fire services comes at a direct and very real political cost. Contact the Union office for further information and make the effort to get along to this very important community cabinet meeting.
Simon Flynn
State Secretary