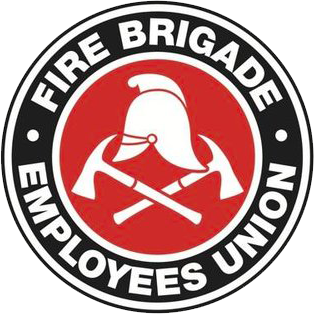 Strength in unity since 1910
Firefighters March on Community Cabinet
May 29, 2009
Last night in Warners Bay sixty local permanent and retained firefighters became the center of attention as they marched on a NSW Government Community Cabinet meeting. They demanded the repeal of In Order 2008/22 closing 34 brigades throughout NSW.
The firefighters marched in formation to the venue in Newcastle and assembled at the entrance demanding access to the meeting. They then moved inside as members of the community.
Once inside firefighter Samantha Goodwin from Carrington brigade publicly questioned the Premier about his decision to close stations. Samantha explained that recently her brigade had been taken off line and were unable to respond to a house alight only two blocks from her station.
Station Officer Doug Hale and 15 other firefighters then fronted the Premier and let him know that closing 13 brigades in the Hunter Valley region will cost him a heavy political price.
This was a highly organized and disciplined political action that contributed to maintaining our high level of support and credibility in the community.
Hearty congratulations to all members who participated in the event and left the NSW cabinet in no doubt that closing fire brigades is simply not acceptable.
Simon Flynn
State Secretary