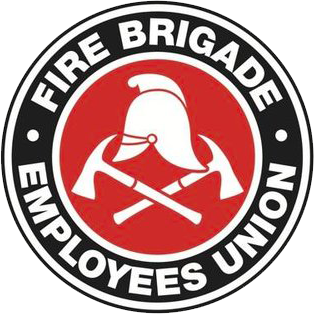 Strength in unity since 1910
SITREP No. 17/2009
October 23, 2009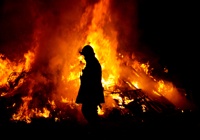 Inside this issue:
Vale Comrade Andrew Turnbull
Drivers get the final word on trailers too
Equitable access to qualification – update
A reminder that you're not alone
Checkout the FBEU Twitter page
Vale Comrade Andrew Turnbull
All members have been saddened by the on duty death of Kingscliff Retained Firefighter and FBEU member Andrew Turnbull this week. The funeral will be held commencing 1300 hours tomorrow at Cudgen Leagues Club football field, Wommin Bay Road, Kingscliff. Our thoughts go out to Andrew's family, friends and workmates.
Drivers get the final word on trailers too
Following up from last week's SITREP, members who are required to drive vehicles with trailers attached are within their rights to refuse to do so if the trailer is unsafe. If directed to respond with a trailer then ensure it is roadworthy. In particular make sure the tyres are appropriate for the load being hauled. If there is any doubt, take the trailer offline and inform fleet immediately.
Equitable access to qualifications – update
The Union has received numerous queries regarding equitable access to training and qualifications. The Union and Department have now established a working group to develop a policy setting out how members attain certain qualifications and how transfers to and from stations where those qualifications are used, including Hazmat, Rescue and Aerials, operate.
This issue is complex and is expected to take some time to resolve, but the Union remains committed to a clear, equitable and transparent process by which members can access training and qualifications. Given the volume of emails received on this issue the Union has not responded to each message individually, however updates will continue through SITREP.
A reminder that you're not alone
This week the Union learnt of more instances where members have been interviewed and directed to submit reports relating to complaints and disciplinary matters. Members are reminded not to submit reports without first seeking advice from the Union and that it is your right to have an independent observer when the boss takes you aside for a 'chat'. If you are refused an observer, contact the Union immediately.
Check out the FBEU Twitter page
Check out the FBEU twitter page at www.twitter.com/fbeu. Also don't forget to visit the forum on Monday to read this fortnight's SIZEUP.
Jim Casey
State Secretary