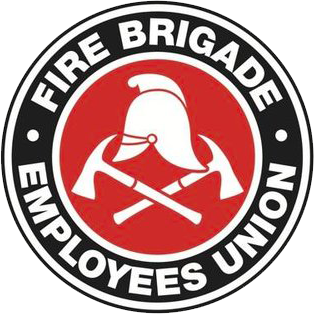 Strength in unity since 1910
SITREP No. 21/2009
November 20, 2009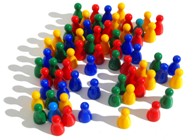 Inside this issue:
Reminder – AGM next week
Station Officer and Driver Assessment
FBEU Illawarra Members Mobilise
Reminder – AGM next week
The Union's 2009 AGM will be held on 25 November, 1000 hrs at the Union Office, 1-7 Belmore St, Surry Hills. The AGM agenda can be viewed by clicking here and includes the following items:
| | |
| --- | --- |
| – Remuneration of State Committee of Management Officials | – Climate Change Policy |
| – Training, Qualifications and Rank | – President's Honoraria |
Members are also reminded about the Sub-Branch meetings that will be held prior to the AGM next week:
Monday 23rd November
Tuesday 24th November
Central Coast Sub-Branch
228 Stn Berkley Vale 1030 hrs
Newcastle Sub-Branch
260 Stn Cooks Hill 1300 hrs
Sydney North Sub-Branch
36 Stn Crown Nest 1630 hrs
Senior Officers Sub-Branch
Greenacre 1900 hrs
Sydney North West Sub-Branch
97 Stn Huntingwood Stn 1030 hrs
Sydney South West Sub-Branch
85 Stn Chester Hill 1430 hrs
Illawarra Sub-Branch
422 Stn Warrawong 1800 hrs
Country SB and Retained Sub-Branch
412 Stn Orange 1830 hrs
Country/Retained Sub-Branch meetings may be held locally at any Fire Station situated outside of the above areas prior to Wednesday 25 November, provided that:
a) notice of intention to meet has been given to the State Secretary by 3pm Monday 23 November; and
b) a quorum of at least 7 Union members will be physically present for the meeting's duration; and
c) the vote from each meeting is faxed to the State Secretary immediately on conclusion of the meeting.
Station Officers and Driver Assessment
The Union this week learnt that Station Officers are now expected to "sign off" on firefighters as competent to operate new appliances when they arrive at their station. Management contends that firefighters familiarising themselves with a new truck is a straightforward process – not dissimilar to getting into a new car. Fair enough, in which case there should be no need to assess anyone. This is not Station Officers' work, and Station Officer members are instructed to not assess firefighters on fire appliance competency.
FBEU Illawarra Members Mobilise
FBEU members from the Illawarra mobilised on short notice last Wednesday to attend a protest in support of TAFE teachers, who are facing cuts to funding and salaries. Over a dozen members attended the rally outside Wollongong MP Noreen Hay's office, with FBEU banners. Well done comrades, a great example of solidarity and organising strength.
Jim Casey
State Secretary