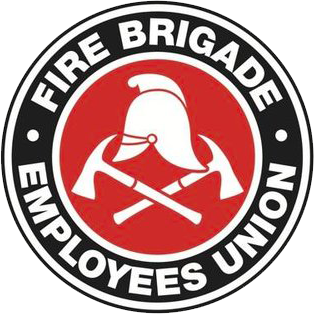 Strength in unity since 1910
SITREP No. 23/2009
December 4, 2009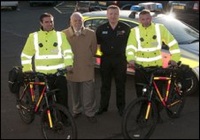 Inside this issue:
Hazmat response into RFS areas
On your bike
Beds are burning
Your roster or your job
Hazmat response into RFS areas
Zone Management this week declared that Port Macquarie's Intermediate Hazmat appliance could be responded on its own into RFS areas, with any additional manpower required able to be provided by the RFS. This is quite simply not on.
Firstly, the RFS has no role in hazmat. Secondly, specialist hazmat appliances provide support to NSWFB stations who attend and require assistance. Their role is not to operate as a stand-alone hazmat unit.
Members are to ensure that hazmat support units are supported by (at least) one other NSWFB appliance whenever they are responded to attend a hazmat incident within a Rural Fire District.
On your bike
Just when you thought you'd seen it all, UK fire service management this week wheeled out their latest fire safety and prevention initiative: firefighters on pushbikes. To quote directly from the BBC:
"The Stop and Talk initiative is the first of its kind in Scotland … It involves firefighters on bikes going into local communities to talk to people about any safety issues and address anti-social behaviour concerns.
The pedalling officers will also visit schools, business and clubs."
The stupidity of some fire service project-mongers knows no bounds.
Beds are burning
Staying with the UK's fire services, which remain plagued by industrial strife throughout the country due to savage cuts to service budgets and more recently, frontline services and jobs, the London Evening Standard recently reported that the employers were now after both the roster and the beds.
"Beds are to be removed from London fire stations to prevent firefighters sleeping on night duty. The London fire authority was today expected to approve the plan as part of changes to shifts. It wants to put all 5,800 firefighters on 12-hour shifts to allow for more training and community safety work during the day."
Your roster or your job
South Yorkshire fire crews were recently forced to resort to strike action after the fire authority threatened to sack its firefighters to force through roster changes. FBU members voted five to one to strike against plans to sack 744 firefighters to force through new contracts requiring 12-hour day shifts from 1 January.
The reason for the bosses' change to a 12-12 roster? To carry out more community fire prevention work.
Jim Casey
State Secretary